Hospitality reopening
Hotels, B&B's and guesthouses have reopened their doors, welcoming back guests as part of the next stage in the country's easing of restrictions.
Accommodation businesses will be permitted to serve food and drink to residents indoors, while hotel leisure facilities will also reopen to overnight guests.
Today's easing comes ahead of the reopening of outdoor dining services from next Monday.
Healthcare delays
The health service is continuing to experience disruptions to services due to issues caused by the recent cyberattack on the HSE's IT systems.
These delays are also impacting children's hospitals around the country, with members of the public being urged not to attend previously scheduled outpatient appointments unless they have been directly contacted to confirm.
The Oireachtas Committee on Health is also due to hear of the impact the cyberattack is having on cancer diagnoses, treatment and waiting lists later today.
PUP changes
The plan to roll-back the Pandemic Unemployment Payment (PUP) from September has been heavily criticised by Opposition parties and representative groups.
Announcing the State's economic recovery plan on Tuesday, the Government said the income support will remain at its current level for the next three months, at which time it will be gradually reduced.
Property tax updates
Minister for Finance Paschal Donohoe has given more details regarding changes to property tax after it was announced yesterday that the exemption brought in during 2013 would being coming to an end.
The owners of mid-to-high value range residential properties which have seen above average price increases are most likely to face a higher local property tax bill under a revised structure for the tax.
Pfizer vaccines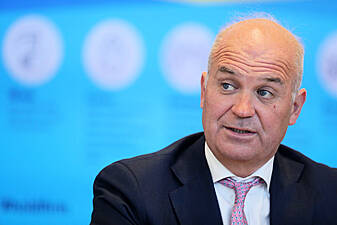 Ireland
Dr Holohan warns of risks to unvaccinated in lette...
The EU is expecting to receive more doses of the Pfizer/BioNTech Covid-19 vaccine.
The European Medicines Agency (EMA) has now recommended the approval of more manufacturing lines at Pfizer's Belgian plant, which is expected to have an immediate and significant impact on supplies.
Vaccine registration
People between the ages of 40-44 will be able to register for the Covid-19 vaccine from today.
The online registration portal is now open to people aged 44, before 43-year-olds will be able to register on Thursday, and so on until Sunday.