Dean Kerrie jailed for manslaughter
Dean Kerrie (21), who stabbed and killed an intruder who had attacked him in his home in the middle of the night, has been jailed for 3½ years by the Central Criminal Court.
Mr Justice Paul McDermott said Kerrie was entitled to use force in defence of himself, his family and his home, but the force he used was "grossly" excessive given that the victim, Jack Power, was unarmed.
Kerrie, with an address at St Brigid's Square, Portarlington in Co Laois, was twice tried for murder but convicted by a jury of manslaughter for killing Mr Power after the deceased had entered his home at Shanakiel in Dunmore East, Co Waterford in the early hours of July 26th, 2018.
Westmeath death
A postmortem is due to take place on the body of a man that was discovered at a house in Co Westmeath on Tuesday evening.
It is understood a person of interest has been identified and is cooperating with gardaí.
The man's remains were removed from the house located in Rattin, just a few kilometres away from Miltownpass, at about 12pm on Wednesday.
No direct rule from London
Taoiseach Micheál Martin has said Northern Ireland cannot be directly governed from Westminster in the event of power-sharing not being restored at Stormont this week.
He said if the institutions are not reformed in time, the British-Irish Intergovernmental Conference (BIIGC) "kicks in" and the Irish Government will have a "consultative" role in the running of Northern Ireland.
He also reiterated his plea for the DUP to facilitate the restoration of the Northern Ireland institutions before Friday's deadline.
Road fines set to increase
Fines for road safety offences are set to double from Thursday, with speeding, mobile phone use and failure to display learner and novice plates among those due to increase.
The changes mean speeding will incur a €160 fine and using a mobile phone while driving will result in a €120 penalty.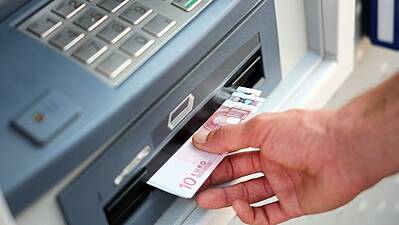 Ireland
Surge in young people working as 'money mules' for...
The fine for not wearing a seatbelt will also jump to €120, as will failing to ensure that a child in the vehicle is properly restrained.
Money mules
More than €12 million from frauds was illegally transferred via money mule accounts in the first six months of the year, according to new data.
The number of bank accounts linked to money mules also doubled over the same time period to over 3,000.
Most of those accounts were owned, or had been opened specifically for muling, by young people aged between 18 and 24, with some as young as 15.