Controversial priest banned from saying Mass
A priest said openly gay politicians who support same-sex marriage, including Tánaiste Leo Varadkar, will "go to hell" if they "don't repent their sin and seek forgiveness".
Retired priest Fr Sean Sheehy made the comments as he tried to defend his address in a Co Kerry church over the weekend, in which he said gay couples were sinful and criticised free contraception being provided by the HSE.
Fr Sheehy has been banned from saying Mass following his controversial sermon at St Mary's Church in Listowel. He claimed to be preaching "the word of God".
Stardust inquest
Former Stardust nightclub manager Eamon Butterly has failed in a High Court challenge over a new inquest into the 48 deaths in the 1981 Valentine's night disaster.
Mr Justice Charles Meenan rejected Mr Butterly's claim that the inquest could not make findings of unlawful killing. However, the judge said, this can only be in "appropriate circumstances" and only where no person(s) is identified or identifiable.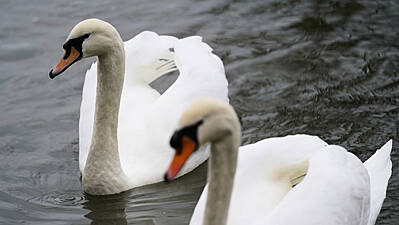 Ireland
Poultry farmers told to keep flocks indoors amid r...
Mr Butterly had sought to prevent Dublin City Coroner Myra Cullinane from conducting the inquest in a way in which he believed would make him "a target for a verdict of unlawful killing".
Bird flu
Poultry farmers have been told they must keep their flocks indoors following a rise in bird flu cases.
The confinement order from Minister for Agriculture Charlie McConalogue will take effect from Monday, November 7th.
The latest case of bird flu was detected in a dead swan in Co Cavan on Tuesday.