Sean Dyche is hoping his Everton side will find the right balance in their crunch clash with fellow strugglers Leeds at Goodison Park on Saturday.
The Toffees go into the match in the bottom three, one place and one point below their manager less opponents, who are without a win in the Premier League since early November.
It will be Dyche's third match in charge after a dream start with victory over Arsenal and a more sobering 2-0 defeat by Liverpool in the Merseyside derby on Monday.
He said: "Over the two games – of course the derby is a different importance, I'm well aware of that – taking three points, I think most people would go, 'OK, that's a reasonable start'.
"Two performances, similar in one way, against two good sides. Not that much in it, not as much as people were suggesting. We didn't create as much against Liverpool – it's hard creating really good opportunities away from home. I thought we did create enough against Arsenal.
"So finding that balance of making the team tight but also having enough freedom to go and operate and play forwards and affect the opposition.
"That's what we've been talking about with the players moving into the next game – not just being solid and working hard, which is of course a real prerequisite of mine, but working smart and opening the game up."
Dyche played down the idea that the game is of particular importance because of Leeds' proximity in the table, saying: "The Premier League is a very, very unforgiving part of football, every game's important.
"People could have written off the Arsenal game but we go and win. That's a very important three points. My focus is on the next game regardless of who it is.
"We're learning about the players, we're pushing them hard, we're pushing their boundaries. Something I've been obsessed with for many years is raising the minimum. How can we stop off-days? That's got to go into performances, and I'm aware we have to do it rapid style."
Dyche joined Everton amid considerable supporter unrest directed at the club's hierarchy.
Thousands of fans lined the streets around Goodison Park to protest ahead of the Arsenal game and another demonstration is planned for Saturday.
Dyche has no problem with fans making their voices heard, saying: "I think they're trying to just get across their point. I've got to learn more about that. I haven't been here to understand the depth of that.
"But all I can say is they've been fantastic about the team, fantastic about me being here. They have a right to have a voice, fans. I certainly haven't got a problem with that.
"And if they can push that voice into the right avenues when the whistle blows, that's what we're after, and they've done it fantastically so far.
"Our fans will be a big part going forward to make the feeling of the stadium right and to make it a horrible and hard place to play."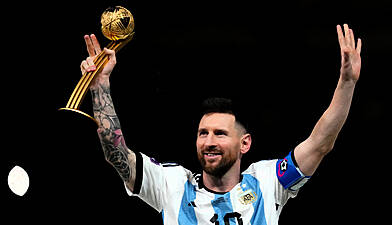 Sport
Football rumours: Barcelona's hopes dip as Lionel...
Dyche is still getting to know the Everton players and revealed he has had a conversation with 20-year-old defender Jarrad Branthwaite, who is attracting attention for his form on loan at PSV Eindhoven.
"I spoke to him, just to catch up, say hello, let him know who I was," said Dyche, who declined to say whether Branthwaite is in his thinking for next season.
"He's going along nicely, wasn't playing early season, got through into the team and has done nicely and played well, and he's enjoying the experience. That'll be a great part of his development."