Manchester United have signed Bayern Munich midfielder Marcel Sabitzer on loan for the remainder of the season.
The Old Trafford club announced on Tuesday lunchtime that key midfielder Christian Eriksen would be out for three months with an ankle injury.
United have moved on deadline day to bolster Erik ten Hag's options, with Austria international Sabitzer's move confirmed over an hour after the 11pm deadline.
Welcome to United, Marcel Sabitzer 👊#MUFC

— Manchester United (@ManUtd) February 1, 2023
Sabitzer told the club's official website: "Sometimes in life you have to make quick and important decisions. From the moment I heard about this opportunity I knew it was right for me. I am a competitive player; I want to win and help the club achieve its aims this season.
"I feel that I am at my peak as a player, and that I can contribute a lot of experience and energy to the squad. I am excited to start with my new team-mates and manager and to show my qualities to Manchester United fans."
Eriksen has played a vital role as United fight on four fronts but will now have to watch from the sidelines after suffering an ankle injury in Saturday's 3-1 FA Cup win against Reading.
The club said he will be out for an "extended period" following the challenge by Andy Carroll, who was later sent off, and that "initial assessments indicate that Eriksen was likely to be out until late April or early May".
Speedy recovery, @ChrisEriksen8 🙏#MUFC

— Manchester United (@ManUtd) January 31, 2023
United have already lost Donny Van De Beek for the remainder of the campaign and the severity of Eriksen's injury led to late activity on deadline day.
Put to Ten Hag that United did not appear to have anyone that could come in and do what Eriksen has brought to the side, he said: "But I think you can never fill that because every player has his own characteristics, identity.
"Another player will always fill it in a different way but that doesn't mean you have to be less successful.
"It's quite clear that Christian Eriksen brings top quality to our squad and especially he has some specifics that are hard to replace. For instance, his impact in the final third with the final ball."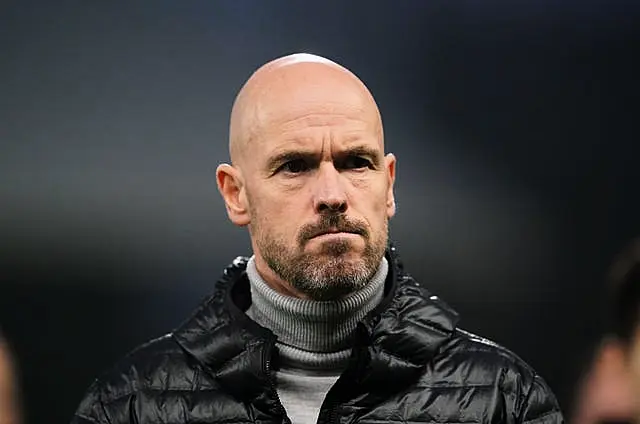 Scott McTominay was absent for the match against Reading and the injured Eriksen was replaced by substitute Fred, who produced a solid display and scored with an audacious flick.
"He's playing together with Casemiro in the Brazilian squad," Ten Hag said of the latter. "I would say that's not the worst squad in the world.
"They have so many choices that they can make but they often prefer to play them together so that tells something about the quality Fred has and what he can contribute to the team.
"He has a lot of qualities. I think they are a really good combination, Casemiro and Fred."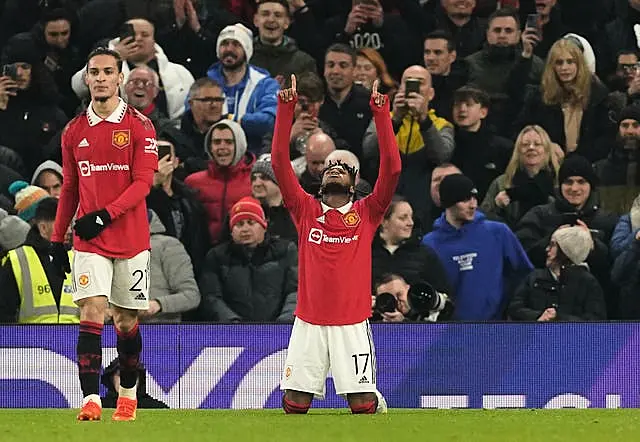 The injury to Eriksen has rocked United as they head into a season-defining month that kicks off with the second leg of their Carabao Cup semi-final and should end with a trip to Wembley.
Ten Hag's side head into Wednesday's meeting with Nottingham Forest leading 3-0 from the first leg, meaning questions focused on injuries and potential transfer activity in the pre-match press conference.
United have only brought in Sabitzer, Wout Weghorst and Jack Butland on loan this month – quite the contrast to the spending being done by clubs like Chelsea.
"I can't talk for other clubs," Ten Hag added. "I'm talking for our club.
"We have a strategy so we keep that strategy, where we want to go. We want to restore Manchester United to where they belong.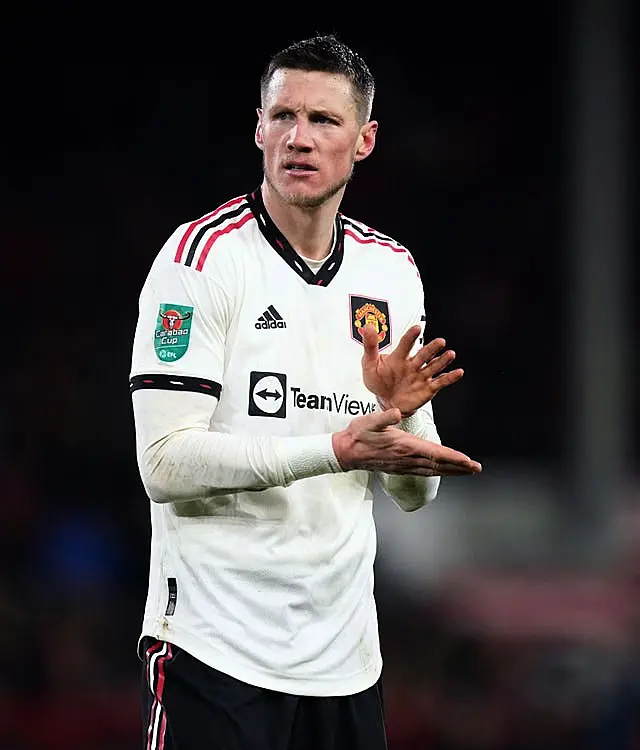 "We are in a good direction so also it has to match our financial frames.
"We started in the season and now we keep consistent to that plan and to that strategy.
"I think we're developing as a club, developing as a squad, in the way of play.
"I think you see also the results in that process, so we make the right progress. We have to keep that process going and improving every day."