Lionel Messi is reportedly set to join Major League Soccer side Inter Miami with Saudi Arabian club Al Hilal understood to be out of the race.
The 35-year-old Argentina star had been strongly linked with a move to Saudi Arabia, a league which already features Cristiano Ronaldo and now Karim Benzema, with Messi's two-year contract at Paris St Germain coming to an end this month.
However, the PA news agency understands a move to the Middle East is now no longer on the cards, placing Inter Miami in pole position for Messi.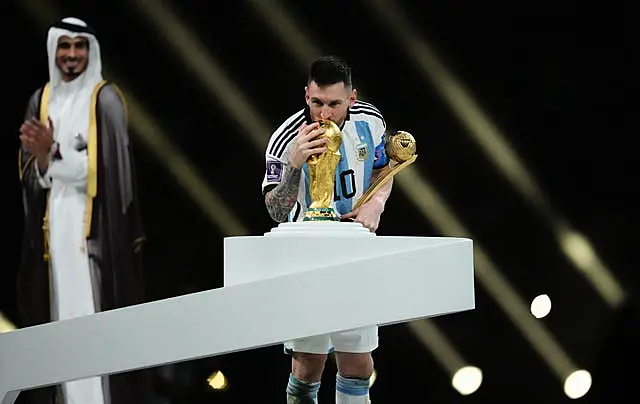 The Major League Soccer side are co-owned by former England captain David Beckham and were founded in 2018, playing their first season two years later.
Miami recently sacked Beckham's former Manchester United and England team-mate Phil Neville as coach and are currently bottom of the 15-team Eastern Conference, but they remain a fiercely ambitious club.
The PA news agency understands the Florida side have pulled out all the stops to sign Messi, tying up with various MLS partners like Apple.
A deal in principle has now reportedly been agreed that will see Messi head to the United States after PSG confirmed last week he would be leaving.
Messi was reportedly being offered a deal worth 400m euros (£343.5m) per year to move to Saudi Arabia.
He is also an ambassador for the Gulf kingdom's tourist authority, and was handed a two-week suspension by PSG early last month for taking an unauthorised trip there.