One of the most accomplished composers of the 20th century, Burt Bacharach entertained millions with his melodies and worked with some of the best in the music business.
The Grammy and Oscar-winning songwriter and musician died on Wednesday at his home in Los Angeles of natural causes.
Bacharach was responsible for hundreds of popular songs including I Say A Little Prayer, Walk On By and Raindrops Keep Fallin' On My Head from the 1969 film Butch Cassidy and the Sundance Kid.
Born in Kansas City on May 12, 1928, Burt Freeman Bacharach was the son of newspaper columnist Bert Bacharach.
He grew up in New York where he studied piano at his mother's request.
In the 1950s, he began his incredibly successful collaboration with his long-standing lyricist Hal David, who died in 2012 aged 91.
Together they created a host of classic songs including Tom Jones' What's New Pussycat?, Dusty Springfield's The Look of Love and Cilla Black's Alfie.
They were also behind many hits by Dionne Warwick, who was one of his favourite collaborators, such as Walk On By, Anyone Who Had a Heart and You'll Never Get to Heaven (If You Break My Heart).
Despite the myriad of singers who recorded and performed his songs, they were always instantly recognisable as his, combining multiple genres such as jazz, bossa nova, blues and traditional pop.
He often incorporated tinkling piano and stabs of horns, such as on the 1968 track Do You Know The Way To San Jose with Warwick.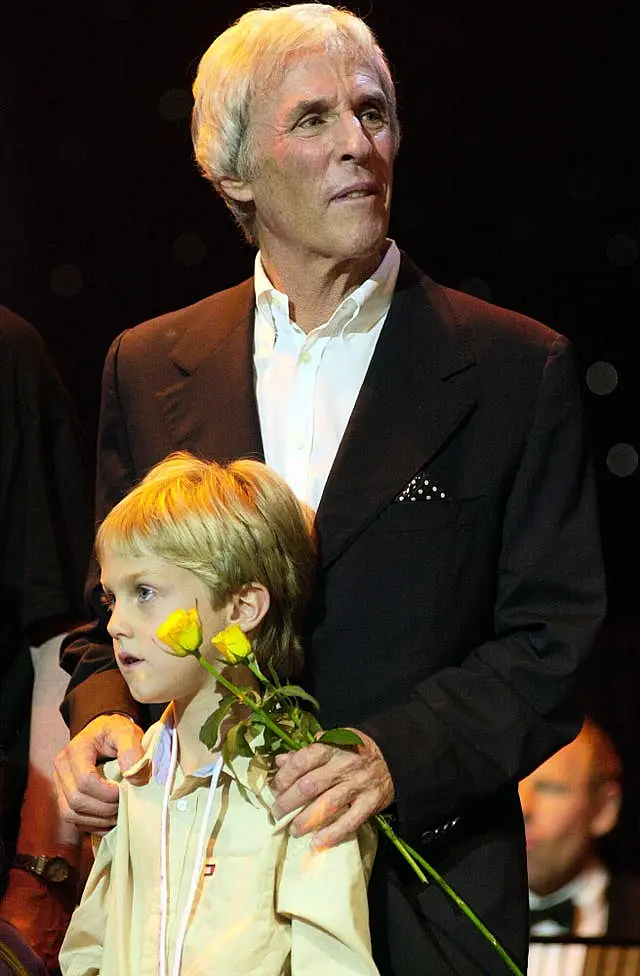 With his love of sharp suits and cool demeanour, Bacharach transcended the typical idea of the faceless songwriter, often appearing alongside his chosen vocalists at public events.
In his later years, Bacharach developed a 30-year songwriting partnership with British new wave rocker Elvis Costello, and the pair are due to release a compilation of their works in March.
In 2022 Costello told the PA news agency: "For all of the achievements of his catalogue, he is curious about the next song.
"He doesn't have an arrogance about, 'Well, I know how it goes because I wrote Walk On By or I wrote Alfie'.
"Even the fact that in 1995, I think it was, when we were first asked to write together, that he was open to writing music together, which is something you've never done.
"So right there our collaboration is different to every other collaboration he had ever been in."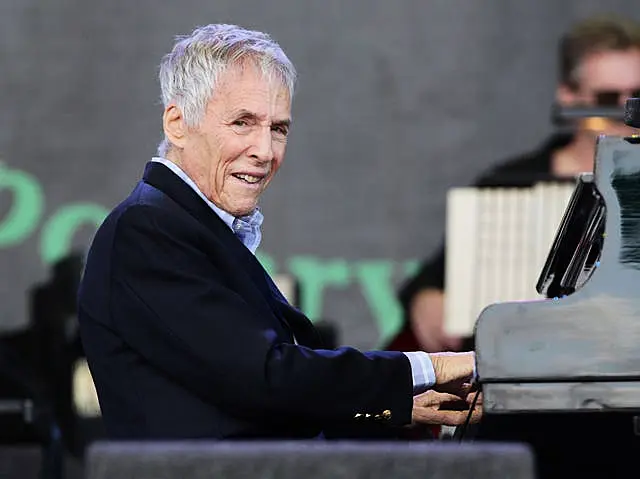 Across his career, Bacharach was nominated for 21 Grammy Awards, winning six.
He was also a three-time Oscar winner, receiving two Academy awards in 1970 for his original score for Butch Cassidy And The Sundance Kid and for Raindrops Keep Fallin' On My Head.
In 1982 he and his then-wife, lyricist Carole Bayer Sager, won the Oscar for Best That You Can Do from Arthur.
He performed on stages across the world including concerts alongside Warwick and on The Pyramid Stage at the Glastonbury Festival in 2015.
Bacharach is survived by his fourth wife Jane Hansen, who he married in 1993, and their children Oliver and Raleigh as well as his son Cristopher from his previous marriage with Sager.