British actress Naomie Harris has tapped into a "lifelong passion" for clothes by designing a new collection.
Collaborating with "climate positive" brand Omnes, the four-piece collection is made from deadstock, organic cotton and recycled materials, and is inspired by red carpet outfits.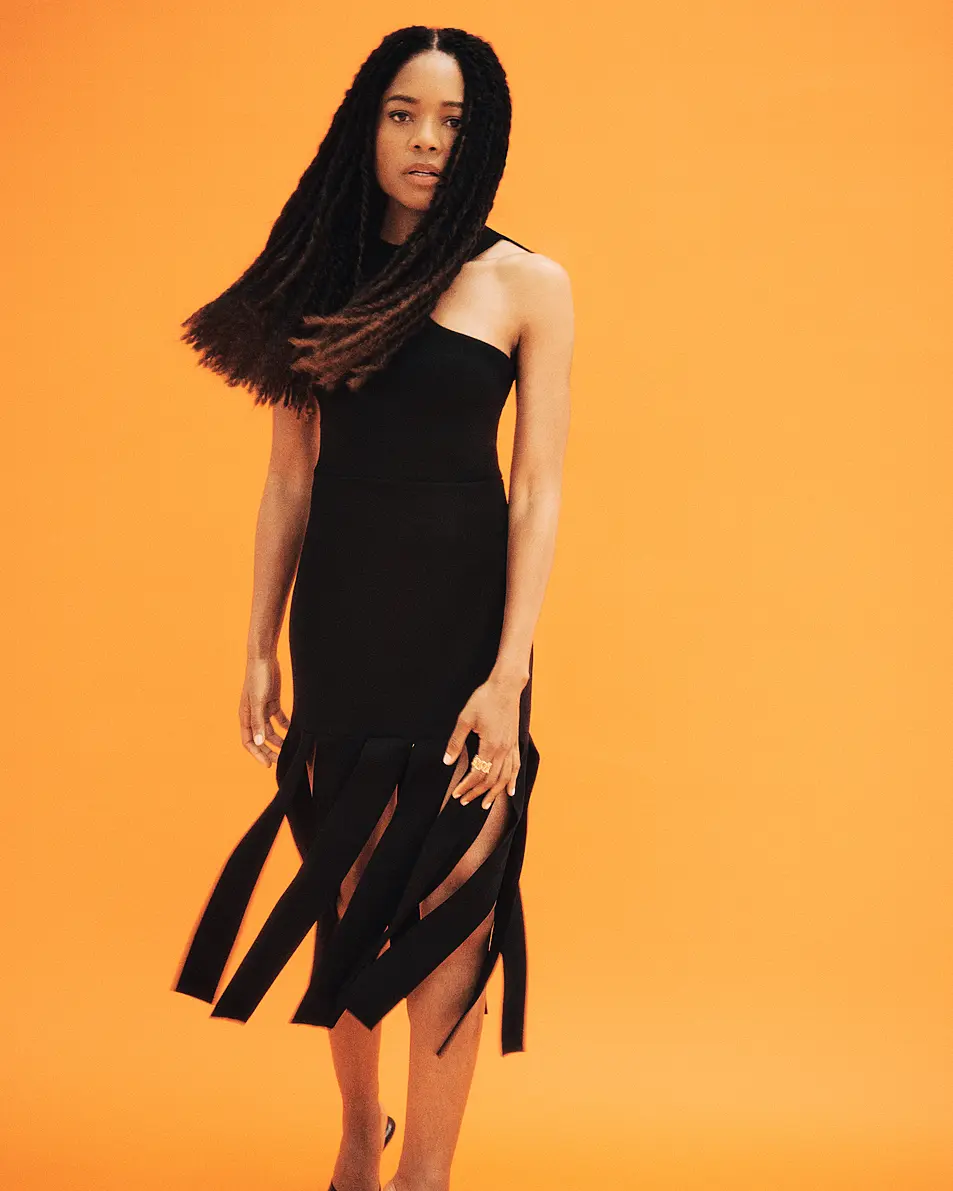 Harris, 46 – who is known for her role as Eve Moneypenny in the James Bond film franchise – studied social and political science at Cambridge University and has a strong interest in environmental justice.
"When I first discovered Omnes it felt like I had finally found a brand that perfectly aligned with and embodied my ambitions to create a sustainable, size-inclusive, and affordable red carpet capsule collection," said Harris, who was awarded an OBE in 2017.
"They were the perfect partner for this collaboration not only because of their ethos, but because they generously gave me creative freedom whilst providing the necessary support I needed as a first-time designer.
"Designing has been my lifelong passion, and during lockdown, I had the opportunity to indulge in it by enlisting an illustrator to bring my ideas to life. The most important aspect of clothing is how it serves a woman's body."
The collection is made up of four bold dresses in block colours – orange, black, burgundy, and red.
The dresses have large tassels, cut-outs and pleated deep plunges, all inspired by Harris' frequent search for the perfect red carpet look.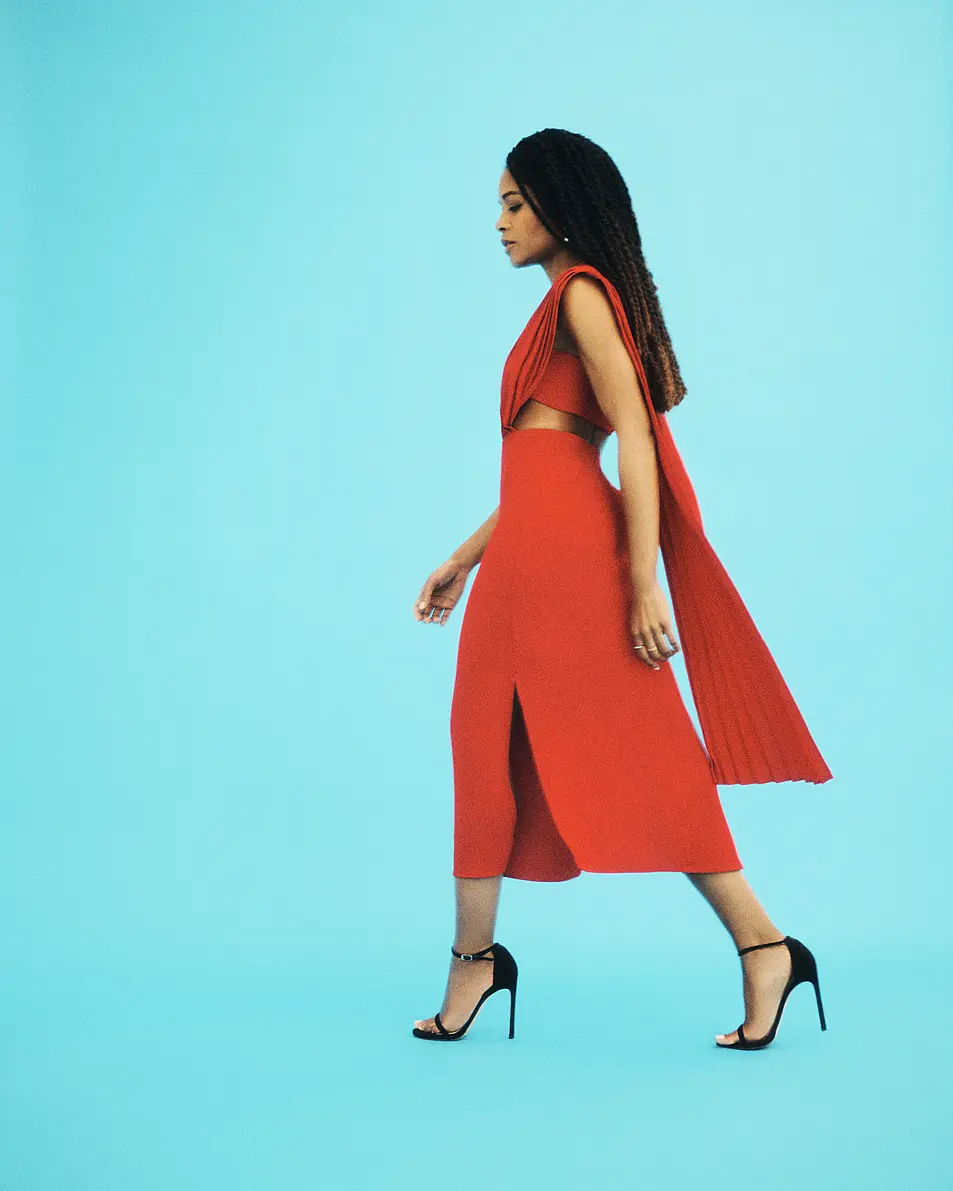 "We wanted this collection to be comfortable, confident, freeing, and bold. Omnes is a brand for every woman which is why we designed these dresses to suit all body shapes with simple cuts that still ensure women stand out through bold, vibrant colour," Harris said.
Harris came up with initial designs and sketches, with the collection starting at £85 and ranging from UK sizes 6 to 20.
Harris has become a red carpet style star – wearing looks that range from sheer and sequinned designs to bright and bold colours, from designers including Michael Kors, Stella McCartney and Valentino.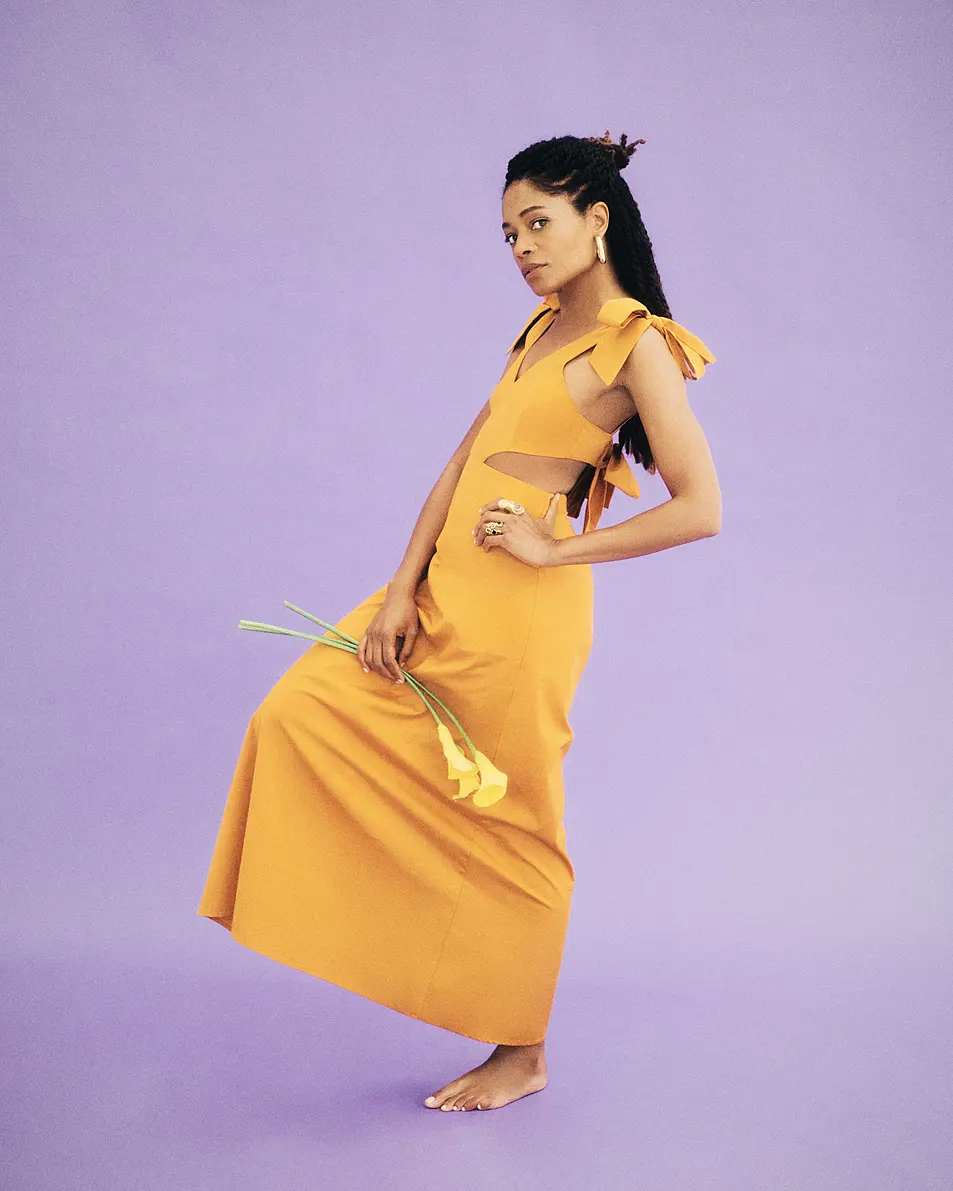 She's also outspoken about sustainability. When Tempus Magazine asked why environmentalism was so important to her, she said: "Because we only have one planet. We have to do as much as we possibly can to save our planet because it's really in a precarious position at the moment.
"It's at the forefront of everyone's mind and most of the discussions that are happening because we're in a really critical point in history and I think it's incredibly important that everyone does their part at this point."
The Omnes and Naomie Harris collection is available to purchase from Omnes.com now.