An Israeli strike on southern Lebanon has killed two journalists reporting for the Beirut-based Al-Mayadeen TV on the violence along the border with Israel, according to the broadcaster.
The strike also killed a Lebanese civilian.
The Pan-Arab Al-Mayadeen TV — politically allied with the Lebanese militant group Hizbullah — identified the journalists as correspondent Farah Omar and cameraman Rabih Maamari, saying they were "martyred by treacherous Israeli targeting" in an air strike.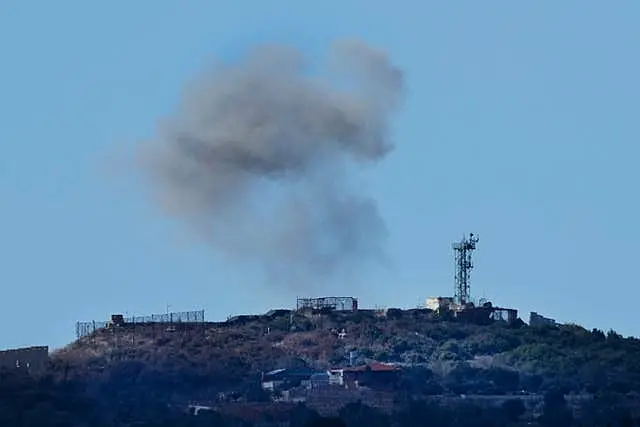 "It was direct targeting. It was not a coincidence," said Ghassan bin Jiddo, director of the TV channel, holding back his tears in a live broadcast. They join "the martyrs of Gaza", he said
Mr Bin Jiddo said a man from the village, whom he identified as Hussein Akil, was also killed.
Last week, the Israeli government blocked Al-Mayadeen TV news channel from broadcasting in Israel.
Lebanese information minister Ziad Makary called the strike on the journalists "outrageous".
The Israeli military said its soldiers took action against an alleged threat posed by a weapons launching area in southern Lebanon. It said the attack was under review.
"We are aware of a claim regarding journalists in the area who were killed as a result," the military said. "This is an area with active hostilities, where exchanges of fire occur. Presence in the area is dangerous."
In a statement earlier on Tuesday, it said its aircraft "struck three armed terrorist cells in the area of the border with Lebanon" in addition to Hizbullah infrastructure.
Also in southern Lebanon on Tuesday, an Israeli drone strike in the village of Chaatiyeh near the Mediterranean coast killed four members of Hamas, a Palestinian official and a Lebanese security official said.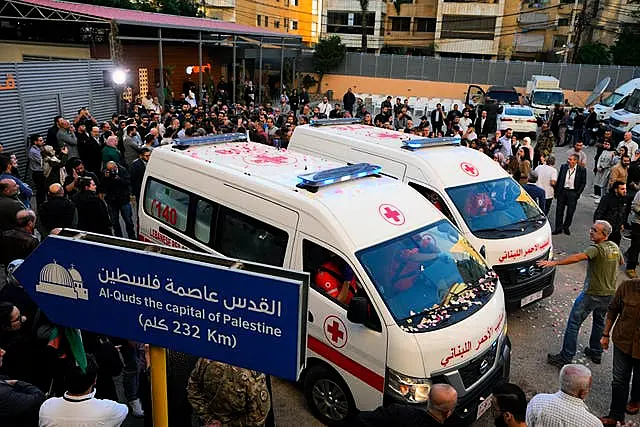 The Palestinian official said they were members of the Qassam Brigades, Hamas's military wing. The Lebanese security official also confirmed that the four killed were members of Hamas without saying if they were from the military wing. A Hamas official in Lebanon said there were "a number of martyrs from the Palestinian resistance" without confirming the number or identities.
Lebanese state-run National News Agency said Israel's military struck the outskirts of the villages of Teir Harfa and Majdal Zoun.
It also reported that another strike on a home in the border village of Kfar Kila killed a woman, Laiqa Serhan, 80, and wounded her granddaughter who was taken to hospital for treatment.
Israeli shelling on southern Lebanon on October 14th, killed Reuters video-journalist Issam Abduallah and wounded other journalists from France's international news agency, Agence France-Presse, and Qatar's Al-Jazeera TV.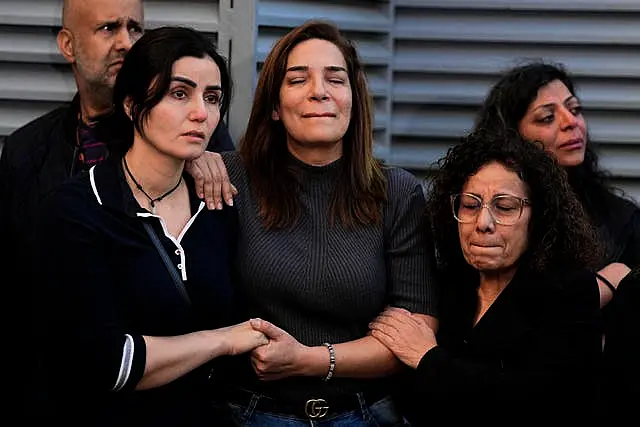 The Lebanon-Israel border has been witnessing daily exchange of fire between members of the militant Hizbullah group and Israeli troops.
The clashes began a day after the Palestinian militant Hamas group carried out a deadly attack on southern Israel on October 7th, killing about 1,200 people and taking more than 240 hostages.
Israel has since carried out a wide-scale military campaign in Gaza killing more than 12,700 people.