In the regional papers this week, ambulance wait times, public transport and commuter affairs and a fundraiser for a young cancer patient are among the top stories.
The Waterford News & Star, following a Freedom of Information request, has learned that one Waterford patient waited seven hours and 10 minutes for an ambulance to arrive after calling emergency services.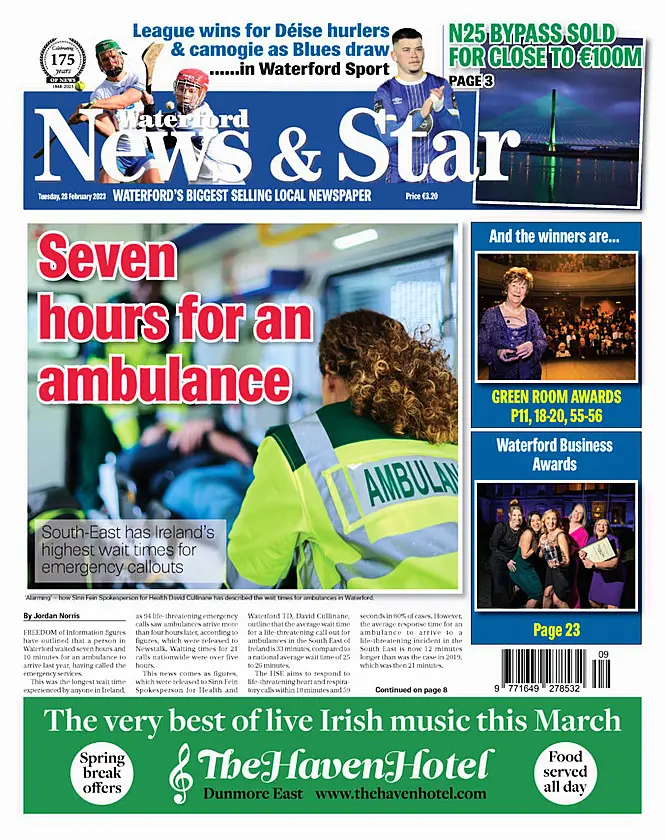 The Kildare Nationalist reports that Minister for Transport Eamon Ryan has been "urged" to provide clarity for Kildare commuters in relation to short-hop zones.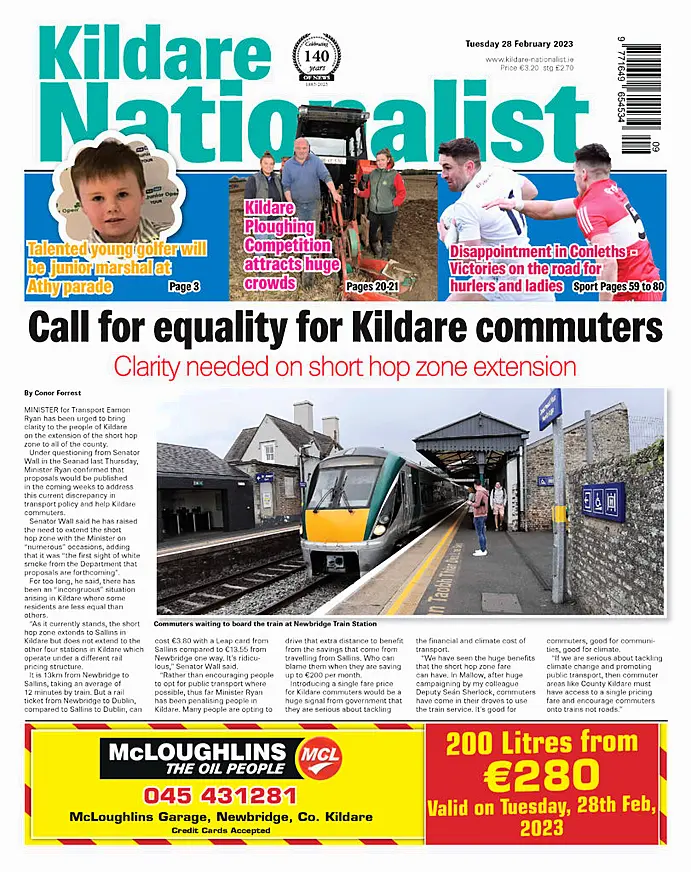 The Western People reports that a number of closed-down pubs in Co Mayo will be transformed into residential properties under a Government initiative.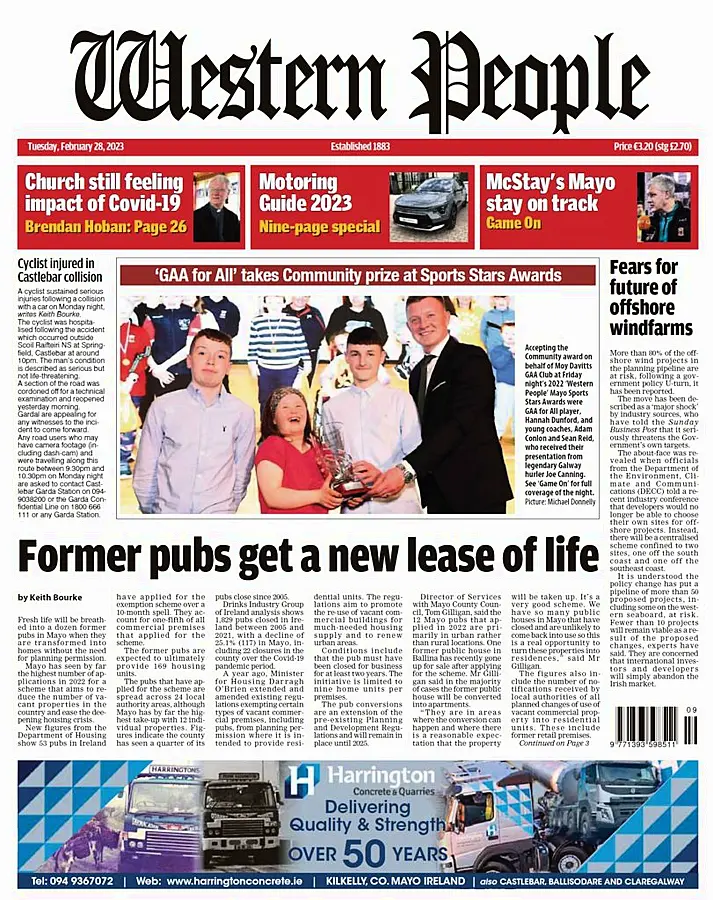 The front page photograph of the Roscommon Herald documents a rare occurrence: for the first time in his 30 years as a sheep farmer, Boyle man Philip Smyth welcomed quadruplet lambs born on his farm.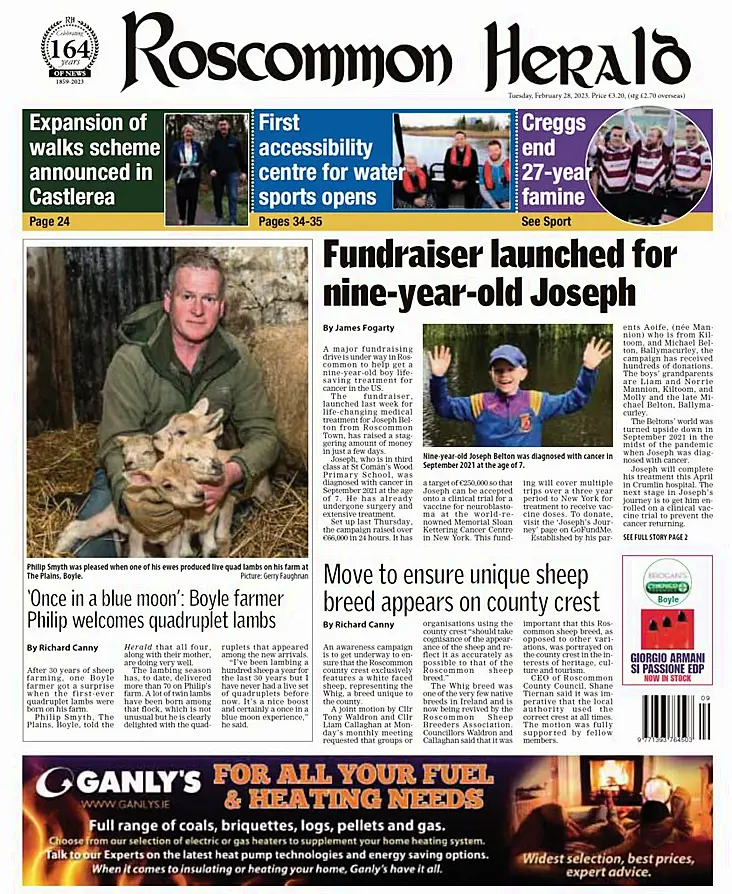 The Nationalist and The Laois Nationalist carry the same story: Killeshin woman Kelly Brennan has been hailed a hero after she saved the life of a friend who almost choked to death on a night out.