Minister for Health Stephen Donnelly has been accused of ignoring Ireland's 1,900 pharmacies and leaving them in the dark over their future funding.
The Irish Pharmacy Union (IPU) has said the sector is rapidly losing faith in Mr Donnelly and his department's ability to utilise pharmacies appropriately and is now campaigning for meaningful engagement.
Derek Reilly the newly appointed interim Secretary General of the IPU said, "Pharmacies have endured a 15-year-long pay freeze at the hand of the government.
"They provide vital healthcare services on behalf of the state and while costs increase dramatically the fees received for doing this work are lower now than in 2009. We are reaching the point where the future viability of many pharmacies is coming into question."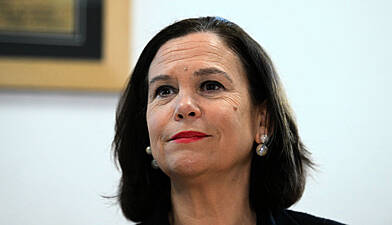 Ireland
Support for Sinn Féin rises in latest opinion poll
Mr Reilly accused Mr Donnelly of discriminating against the pharmacy profession. "Community Pharmacy is now the only healthcare sector that has had no pay restoration since the financial crisis. There is no reason for this blatant discrimination, and it needs to change."
Mr Reilly explained that the IPU is calling for the introduction of a flat fee model of care being reimbursed at €6.50 per medicine. "In 2009, pharmacies were paid an average dispensing fee of €6.00. That was cut during the recession and has never been restored despite costs being significantly higher.
"But above all else right now we are calling on the Minister for Health to engage with community pharmacies to discuss fees before the June 30th deadline."
"The unfortunate reality is that we are seeing an increasing number of pharmacies reducing hours and closing at weekends. Patients are experiencing longer wait times for prescription medicines to be dispensed. This government has been warned that this would happen but sadly continue to sleepwalk into a major crisis."