A jury has returned a verdict of not guilty of murder but guilty of manslaughter by reason of diminished responsibility in the trial of a man who beat his "on and off" partner Jasmine McMonagle to death during a "senseless and horrific" attack.
The jury had been told by trial judge Mr Justice Paul Burns that all the evidence in Richard Burke's trial pointed to a manslaughter verdict and the jury took just over one hour to agree.
Following the verdict Mr Justice Burns was thanked by a member of Ms McMonagle's family when he extended his "sincere sympathies" to the family who have been present throughout the trial.
Mr Burke (32), of Killygordon, County Donegal, had pleaded not guilty to the murder of Ms McMonagle at Forest Park, Killygordon on January 4th, 2019 but guilty to manslaughter.
During the course of three interviews conducted with gardaí following Ms McMonagle's killing, Burke said he hated violence towards women.
He said that he and Ms McMonagle had been fighting and he "went ballistic" after he discovered she had made a 999 call to gardaí for help.
"I have a real bad temper, I just blanked I went ballistic absolutely f**king ballistic," Burke said.
"Because I hate guards I just went ballistic, started punching the f**k out of her then strangling her with a rope. I was only trying to make her see sense."
Before sending the jury out to consider their verdict, Mr Justice Burns told them that the parties all agree on the evidence.
The accused, he said, accepts that he killed Ms McMonagle and the issue for the jury to decide was whether that killing amounted to manslaughter or murder.
The evidence of two psychiatrists who gave evidence in the trial was that Mr Burke was suffering from a mental disorder at the time and that his responsibility for her killing was therefore substantially diminished.
Three verdicts
Mr Justice Burns said there are "theoretically three verdicts" available: guilty, not guilty, or not guilty of murder but guilty of manslaughter due to diminished responsibility.
Guilty and not guilty verdicts, he said, are not supported by the evidence and the jury must decide the proper verdict based on the evidence.
Neither the prosecution, nor the defence was arguing for either of those verdicts and, the judge said: "The medical evidence all goes one way, in favour or a verdict of not guilty of murder but guilty of manslaughter by reason of diminished responsibility. That is the medical evidence, it is not disputed."
Anne-Marie Lawlor SC, for the prosecution, in her final address to the jury urged them to return a verdict in accordance with the evidence and in accordance with the oath they had taken.
She added: "The evidence is all in one direction. There is nothing before you to suggest that the psychiatrists are incorrect in their conclusion regarding the mental state of Mr Burke."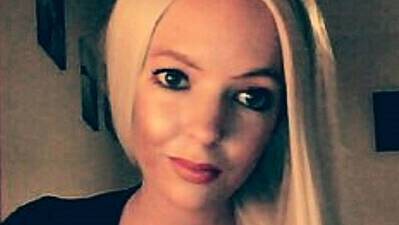 Ireland
Jasmine McMonagle met a 'brutal death', trial hear...
Ms Lawlor said it is impossible to imagine that the jury would not have "enormous sympathy" for Ms McMonagle's family.
The deceased, she said, was a devoted mother to two children and was deeply loved by her friends and family. Her death was "senseless and horrific" and had left her family devastated.
"So putting sympathy for her family aside will be difficult but it is nevertheless required of you," counsel said. "In considering the evidence you are called upon to apply the law in accordance with your oath."
Michael Bowman SC, for the defence, said that the evidence from two "eminent psychiatrists" was that Mr Burke was suffering from a mental disorder and should be found guilty of manslaughter rather than murder by reason of diminished responsibility.