A retired RTÉ cameraman will be sentenced next week after being found guilty of sexually assaulting his stepdaughter over three decades ago.
Tony Byrne (66), of Carriglea Court, Firhouse, Dublin 24, was found guilty by a jury last month of one count of sexually assaulting Donna McCarthy, then Byrne, at the same address on May 10th, 1992.
At a sentencing hearing at Dublin Circuit Criminal Court on Thursday, Judge Elma Sheahan adjourned the case to June 14th for finalisation.
The court heard Ms McCarthy has waived her right to anonymity to allow Byrne to be named.
The court also heard that Byrne worked as a cameraman for RTÉ and Virgin Media and retired last year.
Det Garda Aine Bolton told Fiona Crawford BL, prosecuting, that the victim made a complaint to gardaí in October 2019, in which she said she was sexually assaulted by Byrne at the family home when she was 16.
Uncomfortable at home
The detective said that Ms McCarthy felt uncomfortable in the family home in the days before this incident due to comments made by Byrne in her mother's absence.
The victim had gone home after attending a christening party at a neighbour's house on the night in question. Byrne was in the sitting room, and her mother went back to the neighbour's house.
The victim went to her bedroom, and then Byrne came upstairs and got into the bed beside her. He put his arm around her, then put his hand on her knee before moving it up her leg. He touched her in the area of her vagina and breasts outside her clothing.
The victim was shocked and got out of bed before running to the neighbour's house, crying and upset. She told her mother and another person that "Dad got into bed with me", and then her mother took her home.
The court heard there was a conversation in the house the next morning, during which Byrne got upset. The victim remained in the family home until she was 21, but relationships became very strained following this incident.
The court heard the victim thought Byrne was her father; however, a DNA test showed this was not the case. A victim impact statement was handed to the court but not read aloud.
Byrne was arrested by appointment and gave a voluntary interview to gardaí, during which he responded to some questions. Det Gda Bolton agreed with Ms Crawford that Byrne suggested to gardaí that the complaint was revenge on him and her mother.
She agreed with James Dwyer SC, defending, that Byrne was cooperative with gardaí, despite denying the complaint when interviewed. She also accepted that Byrne had apologised to Ms McCarthy the day after this incident and became upset on learning that she was upset. She agreed that Byrne continued to have a role in the victim's life.
Det Gda Bolton also confirmed that Byrne complied with bail conditions and has been in custody since the end of the trial. She said Byrne has not been the subject of similar investigations.
TV cameraman
Mr Dwyer said his client worked as a cameraman with RTÉ and Virgin Media until his retirement last year. He has also worked as a stagehand at the Abbey Theatre.
Defence counsel said his client moved to the United Kingdom for a number of years when he was very young. He witnessed domestic abuse in the home, and the family returned to Ireland when he was 10 years old.
Byrne is a father of four, and three of his children and his wife, who is the mother of Ms McCarthy, were in court to support him. He was 17 when Ms McCarthy was born.
Counsel said his client has an interest in football and played for Shamrock Rovers and the Ireland under-15 squad. He also undertook charity work, including for orphanages in Romania and made a film about this.
A letter from Byrne was handed to the court, in which he said he accepts the verdict of the jury and apologised to Ms McCarthy. A number of references from other family members and friends were also handed into the court.
Mr Dwyer told the court that this was a "very serious" offence due to the breach of trust and age disparity between his client and the victim. However, he suggested it was a "one-off" offence in an "otherwise blameless life".
He asked the court to take account of the antiquity of the offence and that Byrne continued to have a role as a father and grandfather. He noted that this was no repetition of the behaviour, no violence, and it involved touching outside of clothing.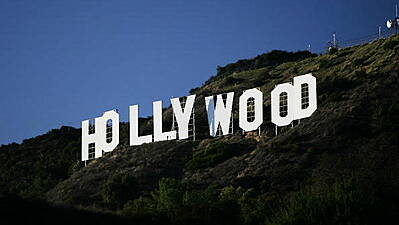 Entertainment
Irish actor 'coerced into simulated sex acts' by '...
Mr Dwyer submitted to the court that the maximum sentence available for this charge is five years, as it falls under the 1990 act. He suggested this offence falls on the "lower end of the scale".
While Byrne had not entered a guilty plea, Mr Dwyer said there are "significant" factors that the court can take into consideration as mitigation.
He asked Judge Sheahan to consider his client's expressions of remorse, family support and work record. His client is a "community man" and is "otherwise someone of good character" who will be added to the sex offenders register, defence counsel said.
If you have been affected by any of the issues raised in this article, you can call the national 24-hour Rape Crisis Helpline at 1800-77 8888, access text service and webchat options at drcc.ie/services/helpline/, or visit Rape Crisis Help