The rent crisis is having a devastating impact on the lives of an entire generation, Sinn Fein leader Mary Lou McDonald has said.
Ms McDonald told the Dáil the Government's housing plan was not working and that rental prices meant the lives and aspirations of tenants are being "put on hold".
Speaking in response during leaders' questions on Tuesday, Taoiseach Leo Varadkar conceded that rents were too high but said the Government is working to help people to buy their own home.
A recent report from property website Daft.ie showed that in the final three months of last year new rents in the State were an average of 13.7 per cent higher than in the same period in 2021.
The report indicated that the average market rent nationwide between October and December was €1,733 per month, up 2.7 per cent compared with the third quarter of the year and 126 per cent above the low of €765 in late 2011.
Referencing the report, Mrs McDonald told the Dáil: "Rents have soared to unaffordable levels in the decade that Fine Gael has been in power.
"The latest Daft.ie report is a nightmare read for workers and families caught in the private rental trap.
"The report shows that new rents across the state increased by nearly 14 per cent in 2022. All counties, bar one, saw double-digit increases and some of these increases are frightening.
"The average rent now stands at a staggering €1,733 a month. Here in Dublin it is even worse, with tenants paying on average €2,293 per month.
"These are extortionate sums of money.
"There are apartment blocks being built now where the asking rents will be even higher again. In my own constituency there are three-bedroom apartments newly built where people are asked to fork out nearly €4,000 a month."
Mrs McDonald held up a series of photographs of rooms offered for rent in properties.
She said: "It is soul-destroying stuff. The rent crisis has had a devastating impact on the lives of an entire generation. People in their late 30s and 40s stuck in house shares because they can't afford to rent a place of their own.
"Young people unable to move out of their parents' homes because they haven't a chance of renting.
"So many financially crippled by years of paying these rents, faced with the choice of moving back in with mum and dad or emigrating for a shot at a better life in another country.
"At the sharpest end of this crisis thousands of families face losing the roof over their heads when the eviction ban expires in April. This is all happening because government housing policy is failing.
"Week after week you come in here and gaslight Ireland's renters by telling them your housing plan is working.
"Renting in Ireland means your life and aspirations are on hold. You wonder when the next rip-off hike is going to happen and when the landlord might tell you to get out. It is no way to live.
"I want to ask you to do three things. First, legislate urgently to ban rent increases for three years. Secondly, deliver a meaningful cut in rent by putting a month's rent back into tenants' pockets through a refundable tax credit and thirdly, extend the ban on evictions until the end of the year."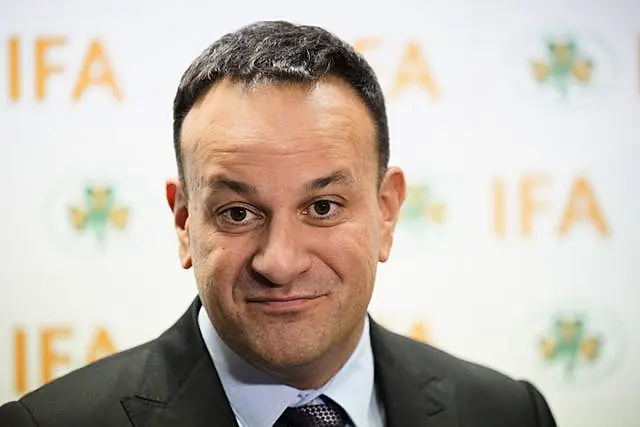 Mr Varadkar responded: "Housing for all is our plan and it is all about making sure people have a secure home and ideally a home that they own.
"In relation to rents, rents in Ireland are very high and a lot of people are struggling to pay the rent. It hits hardest on people who are moving out of home for the first time, people who are returning to Ireland and also people who are new to the country.
"Government is acting to help. There is the rent tax credit, €500 per renter. We have had 170,000 applications for that rent tax credit.
"Also we have cost rental. That is the provision of cost rental housing which people can rent with secure tenancies at a lower rate than the market rent, and we want to scale that up.
"And we are helping people to buy, that is the most significant thing because we want people to become the owners of their own homes."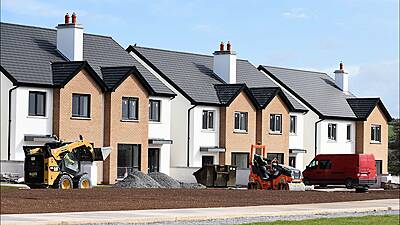 Ireland
Report finds persistent shortage of rental homes,...
Mrs McDonald repeated her call for the Government to extend a winter eviction ban, currently due to expire at the end of March, to stem the tide of the number of people becoming homeless.
She said: "This is now beyond crisis mode. So where does this end? At what point does reality dawn and do we see the necessary actions?"
"What you have done is not working."