Britain's Northern Ireland secretary Chris Heaton-Harris has been urged to "make the right decision" and call a public inquiry into the 1998 Omagh bomb.
Michael Gallagher, whose son Aiden was among those killed in the Real IRA attack, said the families have been tirelessly campaigning for almost 25 years for answers.
Now in his 70s, he said he and the other relatives of those killed want answers so they can finally reclaim their lives.
The bomb exploded on August 15th, 1998, killing 29 people including a woman pregnant with twins. Hundreds more were injured.
Mr Heaton-Harris has said he will decide in January whether to call a fresh investigation into the bombing.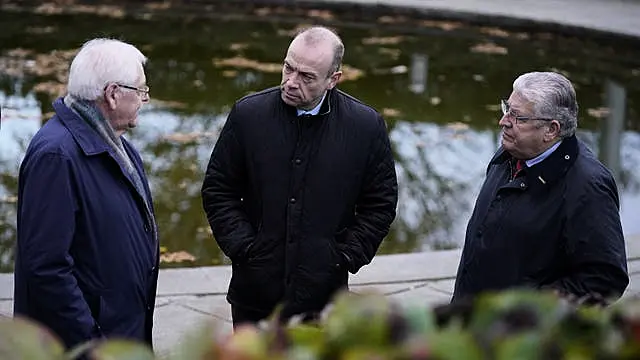 In 2021, a High Court judge recommended that the UK government carries out a human rights-compliant investigation into alleged security failings in the lead-up to the attack.
His ruling came after a legal challenge by the families against the British government's refusal to hold a public inquiry.
It was also recommended that the Irish Government establish its own investigation.
Mr Gallagher met Mr Heaton-Harris – the 15th Northern Ireland Secretary since his campaign started – in Omagh in December.
He told the PA news agency: "You have 31 people who died in Omagh, including two unborn children, I think that's too high a price for no lessons to be learned, I think for other communities here in Northern Ireland, the UK and Republic of Ireland, any major incidents we have to examine those, learn the lessons, and we need to be in a better position if they happen again."
The Omagh families have not ruled out returning to court if the decision does not go their way.
Mr Gallagher described Mr Heaton-Harris as "very engaging", adding "his heart seems to be in the right place", but he added: "We always have to have a second line of defence.
"We have always got to be ready in case we do not get the answer that we want, we have built our hopes up in the past for them to be dashed.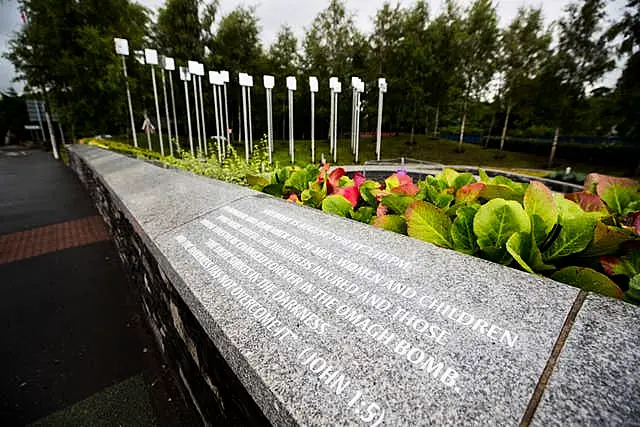 "We feel that we have to figure out what the next step will be if we don't get the answers we need, we hope we don't need that because it would be a huge tragedy if this opportunity was missed and the Secretary of State does not make the decision that we all need."
Mr Gallagher said a public inquiry is important to the families as an opportunity to examine all the evidence and question witnesses.
He said the inquest was unable to examine intelligence issues.
"There are people who in the lead-up to the Omagh bomb, on the day and afterwards, made critical decisions, and we would like an opportunity in a public forum, in a witness box, under oath that we can ask them, who did you speak to, what decisions were made and what was the outcome of those decisions," he said.
"It's vitally important to have a public inquiry so there are certain witnesses who are summoned to come before a judge-led court, and we can have the opportunity to ask the type of questions that have never been asked."
Mr Gallagher also urged the Irish Government to co-operate.
He said he asked then Taoiseach Micheál Martin last February for a meeting, but did not receive a positive response.
"The people that planted the bomb came from the Republic, they spent less than 40 minutes in Northern Ireland and they returned across the border," Mr Gallagher said.
"On that basis, 80 per cent of the evidential opportunities lie within the Republic. We have raised this with the Dublin Government but unfortunately the Dublin Government hasn't engaged in the way we think they should have engaged, but hopefully that will change in the new year.
"We need joint co-operation."
Mr Gallagher had worked with his son Aiden in a small mechanic business, before his death.
He recalled: "After the bomb I tried to go back in there, but Aiden's jacket was hanging in the corner. I felt I had to make it (Omagh bomb) part of my life, I couldn't just walk away from it.
"I was raised to respect authority, not to challenge it. I found it difficult and I still find it difficult but I think it's important that we do get the answers we need.
"My family have suffered as a result of me getting involved in the campaign, when a news story breaks in connection with Omagh, you have to stop whatever you are doing and engage with the media. Our life over the past 24-and-a-half years has really revolved around Omagh.
"That's what I would appeal to the Secretary of State, to at least allow us to get our lives back again.
"There has been a lot of pain in my life, my younger brother was assassinated by the Provisional IRA on June 3, 1984 because he had been a member of the security forces. Even though he had left the security forces they still went after him because they wanted to discourage other Catholics from joining.
"You just want to try and reclaim your life and do some of the things that people would want to naturally do when they come to my age, and some time and space for myself.
"It would make a huge difference if the Secretary of State makes the right decision to call a public inquiry."