Pregnant women or new mothers are most likely to die at the hands of their partner or former partner, a study into domestic homicides has found.
An independent report into domestic murders and familicide published on Wednesday has recommended that a new agency is set up for domestic, sexual and gender-based violence.
The study, commissioned by the Department of Justice, examined violent deaths caused by an intimate or former partner and incidences of familicide between the years 2000 and 2018.
It was launched three years after schoolteacher Alan Hawe murdered his wife Clodagh and the couple's three children at their Co Cavan home.
The study found that without exception, women are at greatest risk of being victims of domestic homicide, and most often it is committed by a partner or former partner.
The most common risk factor for a domestic murder is a previous history of domestic violence, followed closely by actual or pending separation.
Other risk factors include the presence of children from a prior relationship, with the presence of children associated with nearly double the risk of domestic violence.
The chief executive of Women's Aid, Sarah Benson, was one of a number of advisers involved in the study.
She told RTÉ's Morning Ireland that all involved were "absolutely committed to following through on creating something that would give us a roadmap for how we might learn from some of the most awful cases we have seen in our society".
Minister for Justice Simon Harris commended the "tremendous bravery" of the families involved who shared their painful experiences so the system could be improved.
He said the recommendations will now be implemented, including a new agency to support victims, improved education on the issues, better training for those most likely to encounter victims and a Central Statistics Office study on the prevalence of domestic and intimate partner violence in Ireland.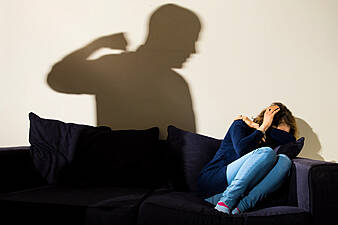 Ireland
Report shows justice system retraumatising victims...
In a statement from the Department of Justice, Mr Harris said: "None of us can begin to understand the appalling impact of something like this unless you've lived through it. That's why we are so grateful to the families for engaging in the process and for giving of themselves and their time.
"It took tremendous bravery and selflessness to use their own experiences of unimaginable pain to make our systems better, and we are indebted to them.
"I recognise what a truly difficult subject this is, and how the families deserved to be listened to. We really needed to hear that lived experience to understand where the system is working and, more importantly, where it is not working. Fundamentally, of course, we want to try to prevent such incidents from happening.
"But, where you can't prevent, we want to ensure the whole system responds appropriately to ensure that individuals and communities are supported."