Minister for Finance Michael McGrath has spoken of his expectation that banks such as AIB have "clear policies and procedures" when it comes to the management of capital and individual loans and that they "apply those consistently across the board."
Speaking on the Pat Kenny Show on Newstalk, Minister McGrath said that bank shareholders expect that directors will carry out their fiduciary duties.
He declined to comment directly on the DJ Carey case saying it was a "commercial matter for AIB."
It is reported that former GAA star DJ Carey, saw more than 99 per cent of his multi-million-euro debt written off.
"There is a relationship framework agreement in place. While the State is the majority shareholder we don't run the bank, and we don't get involved in day to day operations and decisions that AIB management make. But we do expect them to apply their policies consistently."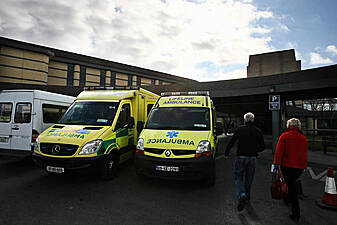 Ireland
HIQA report finds two Irish hospitals non-complian...
When asked by Pat Kenny if he could privately enquire about the issues surrounding the DJ Carey write off Minister McGrath stressed that he couldn't get information on an individual case.
" It wouldn't be appropriate for the bank to divulge confidential customer information to me even as Minister. But what I would expect, and I believe will happen is that the bank will appear before the Committee and they will engage on the valid questions.
"Not at the level of the individual customer but about their practices and their policies and how they approach different situations where somebody is heavily indebted, has a limited number of assets, how do they work that through?
"How can they demonstrate and prove that they are consistent in the treatment of all borrowers> Because that for me that is the fundamental principle at stake here. "