A man who turned himself into gardaí after seeing footage of himself assaulting a homeless woman on RTÉ's Crimecall has avoided a jail sentence at Dublin Circuit Criminal Court.
Derek Kavanagh (48) was given a three-year fully suspended sentence after he pleaded guilty to assaulting the woman and causing her harm on James' St, Dublin 8 on May 7th, 2022.
At a sentence hearing on Wednesday, the court heard that Kavanagh, with an address in Walshetown Park, Newbridge, Co Kildare, had been attending a work function at a hotel in Santry on the night.
Garda Ailís McBrien told Pieter Le Vert BL, prosecuting, that the accused would not normally indulge in alcohol, but that drinks were had before, during and after the work event.
The court heard that Kavanagh became separated from some of his work colleagues after the group went to a nightclub but found it closed.
The victim, a woman who was living in hostel accommodation at the time, told gardaí later she saw Kavanagh on his phone and asked him if he had a euro.
She said Kavanagh replied, "Yeah, I'll give it to you in a minute," before resuming his phone call.
Kavanagh then started walking along James Street and when the woman asked him if he was still going to give her a euro, he said: "Yeah, walk with me to the machine and I'll get it for you," the court heard.
The woman told gardaí that out of nowhere, the man pulled her to the ground and started punching her to the face and head with his fist, before putting both hands around her neck.
She said she was screaming out for help and reached for a glass bottle on the ground to try and defend herself, but the accused grabbed the bottle from her and began hitting her over the head with it.
Passers-by
The woman said she was bleeding and crying and noticed a friend across the street who accused Kavanagh of assault.
The woman and her friend followed Kavanagh as he walked slowly away and "didn't seem to care what he had done," they later told gardaí.
The two friends sought help from passers-by and then the woman went up to Kavanagh and put her hands inside his pocket to grab his phone to call 999, but the phone was locked.
They then flagged down a cyclist who phoned 999 and noticed both the victim and Kavanagh had a lot of blood on them.
Some weeks later, counsel said RTÉ's Crimecall programme broadcast CCTV footage of the incident appealing for witnesses to come forward.
The following day, Kavanagh phoned gardaí and said he had been watching the programme and recognised himself in the footage.
Kavanagh met gardaí by appointment and cooperated fully, saying he remembered being approached, but he felt there had been another one or two people with the person and that he became afraid and thought they would try to mug him or rob him.
He told gardaí that he panicked, threw a punch and fell on top of the woman, adding "I'm so sorry, I honestly thought I was in danger. I definitely went overboard."
"Maybe it seems crazy. I felt something bad was going to happen; I didn't feel safe. I've never been in a fight in my life," Kavanagh said.
The court heard that Kavanagh was horrified when he saw the full CCTV footage and the photographs of the woman's injuries and became upset.
He agreed with gardaí that the victim had not been acting in a threatening manner and had kept a reasonable distance from him.
Deeply remorseful
Gda McBrien agreed with Garrett Casey BL, defending, that Kavanagh was deeply remorseful and had been heavily intoxicated.
Kavanagh brought €2,000 to court as compensation for the injured party, and was ordered by Judge Martin Nolan to collect a further €3,000 within the next six months for onward transmission to the victim.
Judge Nolan said that if the victim does not want the money, the guard must give it to a local charity.
A letter from Kavanagh expressing his deep shame and remorse was handed to the judge, as well as a victim impact statement from the injured woman.
Kavanagh has no previous convictions and works full time, earning €60,000 a year, counsel said.
Mr Casey asked the court to take into account that Kavanagh has met the case as best he could, including pleading early and taking self-improvement courses in anger management and alcohol abuse.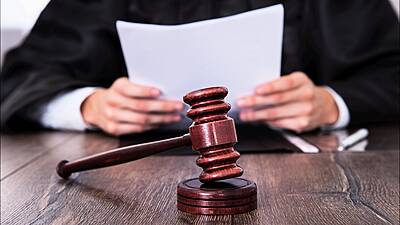 Ireland
Man pleads guilty to assault causing harm to woman...
"He's been proactive about confronting a side of himself which he never knew existed and which other people would not recognise," Mr Casey said.
Letters were also given to court from Kavanagh's employer and from his wife, who said the offence was "totally out of character" and outlined that the accused had suffered a number of bereavements in the run-up to the assault.
Judge Nolan said Kavanagh had committed a serious assault on an innocent person out of a "combination of excessive alcohol and fear".
However, the judge said Kavanagh had very good mitigation and good references and was unlikely to reoffend.