A man who illegally accessed personal information stored in three people's iCloud accounts has been given a two-year suspended sentence.
Matthew Johnstone (33) has a previous conviction for possession of child pornography in 2018. He received a three-year sentence with the final two years suspended in 2021.
Johnstone, of Carrigmore Crescent, Citywest, Dublin 24, pleaded guilty to criminal damage of data within iCloud accounts in relation to three people within the State, on various dates in 2016 and 2017.
Dublin Circuit Criminal Court heard these offences came to light during the same period of time that Johnstone was being investigated in relation to the child pornography offence.
Judge Martin Nolan had adjourned the case overnight for consideration. He said the real question in the case was whether Johnstone's original prison sentence would have been extended if both offences had been dealt with at the same time.
Judge Nolan said he was satisfied that had both cases been dealt with at the same time, it was unlikely that Johnstone would have been given a longer sentence in 2021.
He said Johnstone had "not applied his abilities to anything very good", but accepted there was no evidence of what he did when he accessed the emails, or if any harm had been caused.
"He hacked into these three parties' email addresses. I must take it there was not much harm done and that his only motivation was curiosity. He was able to do it, so he decided to do it," Judge Nolan said.
He imposed a two-year suspended sentence after saying to Johnstone: "The ice is fairly thin for you."
"If you engage in any of this behaviour of using your undoubted abilities to make life more difficult for people you will be going to prison," the judge said.
Data
Detective Garda Tara Dolan told John Berry BL, prosecuting, that these offences came to light and were investigated during the same period that the device was seized from Johnstone in relation to the child pornography offence.
The court heard Johnstone had used software that allows a person to access other people's phones and iCloud accounts where their personal information may have been stored remotely.
Gda Dolan said Johnstone obtained login details for the three people named in the indictment and accessed their accounts. He downloaded the individuals' personal data and, in doing so, made a small change to the data, giving rise to the criminal damage charge.
She told Judge Nolan that none of the information was disseminated any further by Johnstone.
None of the individual injured parties wished to make a victim impact statement.
Fiona Murphy SC, defending, said Johnstone had served the custodial portion of his sentence and was now posing no difficulties under probation supervision.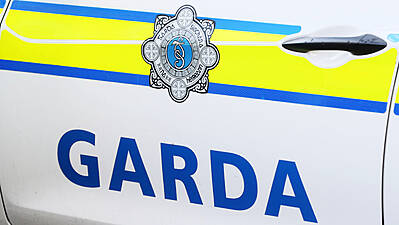 Ireland
New garda recruitment campaign to open for applica...
Ms Murphy said Johnstone had been engaging in IT as a hobby at the time and found he could "do these things" so he did them. She said he was "caught up in hubris", impressed a little too much by his own actions, and did thing he should not have done.
She submitted he had downloaded the information but not disseminated it any further and did not cause huge inconvenience.
Ms Murphy handed in a letter of apology and said he admitted the offence, pleaded guilty at an early stage, and expressed remorse. She said he had insight into his offending and had not sought to drag the matter out by confusing a jury.
She said he is making an effort to find employment, but his status on the register makes that difficult, asking the court for a non-custodial sentence.