Retired MMA fighter Artem Lobov will have to pay the costs of his failed attempt to get a High Court order making Conor McGregor take down allegedly defamatory social media posts.
However, he will not have to pay the costs until the entire defamation action he is bringing against Mr McGregor has been determined.
On Wednesday, Mr Justice Garrett Simons rejected an application by Mr Lobov, a Russian Dublin-based retired MMA fighter and former McGregor sparring partner, to postpone a decision on who should pay the costs until the entire defamation action is decided.
Just before Christmas, the judge rejected Mr Lobov's application for an order under the 2009 Defamation Act prohibiting Mr McGregor from publishing any further posts similar to those allegedly published by Mr McGregor on Twitter on November 26th last.
Twitter account
Mr Lobov claimed he has been the subject of a barrage of harassing, intimidating and defamatory posts on McGregor's Twitter account.
The judge was not satisfied that the statements made by Mr McGregor, where Mr Lobov is called "a rat", were "clearly defamatory".
To call a person a rat, without more, does not fulfill the definition of defamation, the judge held.
On Wednesday, Remy Farrell SC, for Mr McGregor, applied for his client's costs of Mr Lobov's failed injunction application.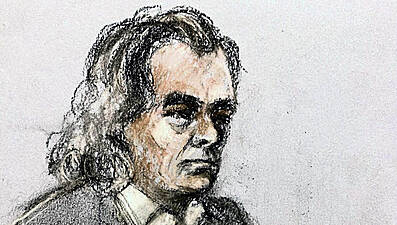 Ireland
'Curious development' in trial of Gerard 'The Monk...
Andrew Walker SC, for Mr Lobov, said the more logical approach was to leave the question of costs until a jury has decided whether the posts were defamatory.
As a fall-back position, Mr Walker said he was seeking a stay on the execution of the costs order until the defamation case is determined.
Mr Justice Simons said the order sought by Mr Lobov was draconian and had the potential to interfere with freedom of expression. A plaintiff was required to meet a certain threshold for an order under the Defamation Act and, as he had not done so, he must pay the costs as the losing party.
However, the judge added, he was prepared to place on stay on the costs order pending determination of the entire proceedings. The judge also gave directions for the exchange of papers in the case and adjourned it to March.