A Limerick man has been charged at the Special Criminal Court for an alleged money laundering offence relating to renovation work carried out at his home.
Richard Treacy (34), of Downey St, Garryowen, Co Limerick, appeared in the non-jury court on Friday, charged with knowing or being reckless as to whether renovation work carried out at his home address was the proceeds of criminal conduct, did disguise the true source of the property.
The offence, which is alleged to have taken place between January 1st, 2014, and January 12th, 2021, is contrary to section 7 of the Criminal Justice (Money Laundering and Terrorist Financing) Act 2010.
At a brief hearing on Friday afternoon, Detective Garda Ronan O'Reilly told solicitor Michael O'Donovan, for the Director of Public Prosecutions (DPP), that he arrested Mr Treacy on Friday morning at an address in Limerick on foot of an arrest warrant issued by the Special Criminal Court.
In the body of the Criminal Courts of Justice building on Parkgate St in Dublin, Gda O'Reilly handed Mr Treacy a copy of the charge sheet and explained he was to be charged before the three-judge, non-jury court. The garda pointed out Mr Treacy to the court.
Mr Justice Tony Hunt, presiding, made an order under the Offences Against the State Act 1939 that Mr Treacy will be charged and tried before the court.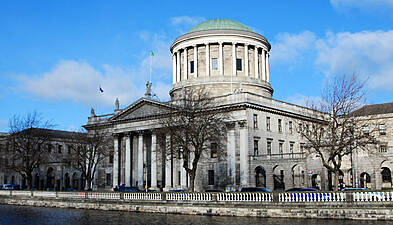 Ireland
Failure to provide accommodation to asylum seeker...
The State agreed bail conditions for Mr Treacy, including that he must notify gardaí if he changes address, sign on three times weekly at a Limerick Garda station and that he not associate with certain named people.
He entered his own bond of €100 to be of good behaviour and keep the peace and was released from custody.
Yvonne Quinn BL, for Mr Treacy, said there will be an application for legal aid.
The case will be mentioned before the court again on June 19th.