A former waste company owner has been handed a prison sentence over waste management breaches at a landfill site in Co Kildare.
Tony Dean (70) of Woodhaven, Milltown, Dublin, was found guilty last November by a jury at Dublin Circuit Criminal Court of two breaches of a waste management licence and of holding or recovering waste in a manner likely to cause environmental pollution at a 25 acres site at Kerdiffstown, Naas, Co Kildare between October 2003 and November 2008.
Dean, who owned Dean Waste Management Ltd, pleaded not guilty to the three charges. The prosecution case was that he was negligent rather than that he had connived or consented to commit the offences, which are contrary to the Waste Management Act, 1996.
'Significant environmental impact'
Imposing sentence on Friday, Judge Melanie Greally said the breaches had had a "significant environmental impact" and an effect on activities and residents of adjacent properties.
While acknowledging the "absence of actual harm to human or animal health", the judge said the landfill was accepting more waste than it could manage at that time, and the motivation was financial. She noted there was evidence that large profits were generated and appeared to have been prioritised over compliance.
She noted the "persistent nature" of the non-compliance over the five-year period and that Dean neglected to take steps to comply with the relevant legislation and avoid environmental pollution.
Judge Greally handed Dean a three-year sentence, with the final 12 months suspended on condition that he keep the peace and be of good behaviour.
Judge Greally acknowledged that Dean entrusted a manager with the day-to-day running of the site, and they were "not ultimately made accountable for failings in management". But she said the court also had to consider the principles of general deterrence and punishment.
At a previous hearing, the court heard a licence was issued to Dean Waste in 2003 for the storage of waste in lined landfill cells in former sand and gravel pits a few kilometres outside of Naas.
The licensed area was about 30 hectares at its height, but the area subject to the offending was a 35-acre section in the northwest part of the site. The court heard that the only provision for disposal of the waste was in lined landfill cells constructed in 2005; however, waste was not ultimately disposed of in these cells until 2008.
Audits and inspections
Between 2003 and 2008, a series of audits and inspections by Environmental Protection Agency (EPA) officials identified a growing mound of waste which contravened the terms of the licence.
Nephin Trading Ltd., (NTL), a wholly owned subsidiary of Dean Waste Ltd., operated the licence and failed to address this non-compliance despite repeated warnings from the EPA. The facility ceased trading in 2010. A liquidator was appointed to NTL, and Dean Waste went into receivership.
In January 2011, a major fire broke out at the site. The court heard that the quantity of the waste was unhelpful in terms of the fire, but the cause could not be laid at the door of NTL or the defendant as the site was no longer in their control at this time.
Barry White SC, defending, said his client had hired Dr Ted Nealon, a former employee of the EPA, to advise him. The court heard Mr Nealon was prosecuted in relation to the Kerdiffstown site in 2015 but acquitted at the direction of the trial judge. The Supreme Court later ruled that the direction to acquit Mr Nealon was wrong but ordered no retrial due to the passage of time.
Mr White said his client had entrusted day-to-day operations with the EPA to Dr Nealon, who he said is entitled to the presumption of innocence. He said that in these circumstances, it would be grossly unfair to impose a custodial sentence on his client.
Guilty plea
The court heard that in 2009 Dean pleaded guilty to a charge of the recovery of waste without a licence relating to a site at Whitestown Quarry, near Baltinglass, between January 1st and May 1st in 1998.
He also has a conviction for offences of assault causing harm, threatening and abusive behaviour and intoxication in a public place, all occurring on September 29, 2006.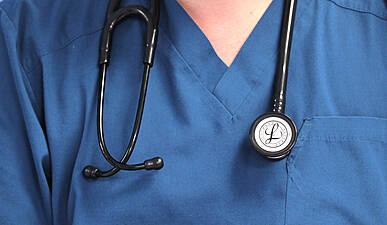 Ireland
Medical college advises against using 'environment...
Passing sentence on Friday, Judge Greally noted that €61.5 million of public money was spent to remediate the site, and although no sum could be attributed specifically to NTL, a portion of the work was "necessary as a direct consequence" of NTL's activities in general.
She set a headline sentence of four years on each of the charges, which she reduced to three years with the final 12 months suspended. All sentences are to run concurrently.
Judge Greally said she took into account the mitigating factors, including Dean's poor health, low risk of re-offending and the added difficulties of prison for someone of his age and background.
Other mitigation included Dean's hardworking and entrepreneurial qualities and the economic benefits and job creation associated with his waste management operation.