The President of the Irish Airline Pilots' Association (IALPA) Captain Evan Cullen has revealed that they raised major concerns about drones with all the relevant stakeholders in aviation as far back as 2017 only to receive a "very poor response."
In an interview with RTE's News at One, Capt Cullen said that they warned the likes of the Daa, the Irish Aviation Authority and the Government of the "real life risk" that drones pose to passengers and crew on board flights.
"A drone can take out a jet engine in a matter of seconds. It can also penetrate the windscreen of a cockpit and therefore kill the pilots while in flight. They pose a real threat. They are not toys.
"As early as 2017 we alerted all stakeholders in aviation such as the Dublin Airport Authority, the Irish Aviation Authority, the then Minister Shane Ross and the Department of Justice that we felt that any regulations at that time were inadequate.
"Since then there has been no major improvement. They have sat on their hands time and time again in trying to address this issue and that is why we are now experiencing the kind of threats out of Dublin Airport that we should have addressed years ago."
Capt Cullen said that there is capability to keep drones out of flight paths.
"There are mechanisms for blocking drones operating in airports. Unfortunately, in Ireland we are not using them.
"You can go in to a shop in Ireland and buy a drone or assemble a drone from parts you buy on the internet. And then you can use that drone to interfere with Irish aviation.
"It is even worse than that. We have around this country numerous hospitals with helipads and the regulation which bans the use of drones around these hospitals for the helipads was withdrawn lately and there is nothing in its place. It even goes further.
"There are fuelling stations out in the West of Ireland which are used by the Search and Rescue pilots when they are re fuelling their aircrafts in an active rescue. Those areas are not protected against drones.
"All because whichever institution you want to blame removed the regulation around banning drones from these areas."
Technology
Capt Cullen said that measures such as geofencing technology can be very effective when the Government backs it up.
"However, this Government does not back it up. Many drones in Ireland do not have geofencing and those that do have an option to switch it off. So when the geofence is on the drone will not enter the airspace.
There are now we estimate ten times more drones active in Ireland that are on the register of the Irish Aviation Authority. That means 90 percent of the drones out there.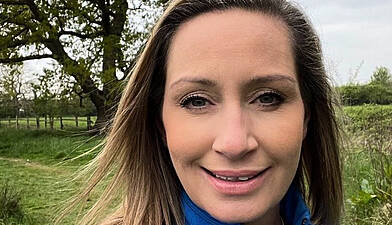 World
Nicola Bulley: Social media algorithms fuelled onl...
"Nobody knows who owns them or what they are doing. These drones pose a real risk to taking down an aircraft with people on board. And nobody seems to want to either change the regulation or enforce the existing regulation.
He added that it is not outside the realm of possibility that a member of the public could innocently send up a drone and not realise that it is in a flight path.
"That is entirely possible. The problem of this ignorance or innocence of the law (would be rectified) if we had a properly structured registration system whereby people could not receive their drone from the vendor until they completed a course done by the Irish Aviation Authority.
At the moment I can go in to any of the stores and I can buy a drone and I can get a leaflet and I may or may not fill out my details and notify the IAA. We say you should not get the drone from the vendor until you have a certificate from the IAA to say they know you are trained, licensed and know the law."