A forum is to be held this summer to examine issues relating to the State's defence capabilities, security and military neutrality.
The forum will take place across four days in June at three locations in Galway, Cork and Dublin.
Minister for Foreign Affairs and Defence Micheál Martin announced plans for a "consultative forum on international security policy".
He said cybersecurity, hybrid threats, critical infrastructure threats and the triple lock mechanism on the State's neutrality will all be "open for debate".
"There is a very clear need for an open, informed, respectful and evidence-based discussion on our foreign and our security policy," the Tánaiste said on Wednesday.
"It's a broad-based approach, it's not down to a binary issue around military neutrality, but rather the broad spectrum of foreign and security policy, drawing on the principles along the line of the Citizens' Assemblies model, but we'll hear from a range of voices, experts and citizens.
"There's no preconceived idea in terms of the outcome of the debate but I do think it's important that we have this national debate."
Asked why a Citizens' Assembly was not set up to examine the issue, Mr Martin said that two are already planned on drugs and on education.
"This model, I think, is a better model for the subject matter, because I think every citizen has an interest in this, every political party has a particular political perspective on this.
"This is a matter of core political philosophy and views and I think it's important that the forum would facilitate the widest dissemination of those views and the public articulation of those views."
Louise Richardson, president of the Carnegie Corporation and former vice-chancellor of the University of Oxford, was announced as the forum's chairperson.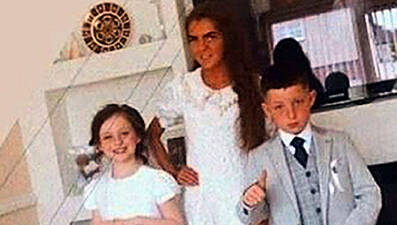 Ireland
Triple murder accused Andy Cash sent for trial at...
Mr Martin said: "I am confident that Ms Richardson, who is a native of Co Waterford and a distinguished political scientist with a strong expertise in security policy in her own right, will play a hugely positive role in chairing the discussions."
The forum will be held on June 22nd at University College Cork, June 23rd at the University of Galway, and on June 26th and 27th at Dublin Castle.
It will also be open to the public to attend in-person or virtually, and to make written submissions.