The chair of the IFA's Environmental and Rural Affairs Committee, Paul O'Brien has said that the Citizens Assembly on Biodiversity has missed an opportunity to work with the farming community to develop pathways to help farmers on the journey to improve biodiversity.
"This was ultimately a good opportunity for the Citizens Assembly to work with the farming community, to develop pathways where better resources could be put in place to actually help farmers on the journey to improve biodiversity. But now it will be seen as an attack on our industry," he told RTÉ radio's Morning Ireland.
Many farmers will view the Assembly's report as disappointing as it did not offer any suggestions of resources to help farmers tackle biodiversity loss, he said.
"In fact, it looks to be trying to actually penalise us. So a number of recommendations are there that are putting a levy or a charge on agricultural exports as well as on retailers will, in our view, only push the new charge back down to the primary producer.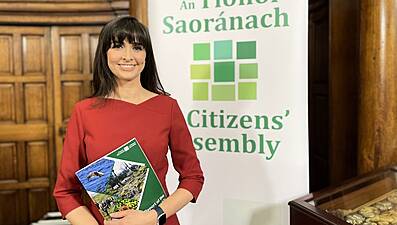 Ireland
Ireland must act to preserve access to clean drink...
"This also means that the farm payments that we totally depend on as an industry and as individual farmers will be needed more than ever.
"The report goes on to say and suggest that the current funding under the Common Agricultural Policy is actually harmful, saying phasing out environmentally harmful subsidies in the agricultural and food sector."
"If there is no new funding and if there is an attack on the Common Agricultural Policy, how is it going to work?
"How are we going to be able to support farmers in this transition? And that is the key thing. The Common Agricultural Policy is now in place until 2027?. Meanwhile, a taxation on our exports will be detrimental to the overall ability of farmers to be key players in biodiversity."