Families made homeless during the housing crisis are being told to head to their local garda station to find a safe place to stay, Sinn Féin has said.
During heated exchanges in leaders' questions in the Dáil the Government again came under sustained pressure over its decision not to extend a temporary ban on evictions that was introduced in November.
Sinn Féin TD Pearse Doherty said the step would push many families into homelessness.
But Tánaiste Micheál Martin said the Government was coming up with solutions and accused Mr Doherty of "reprehensible dishonesty".
The evictions prohibition will run out at the end of the month as scheduled, despite the Government facing vocal calls from homelessness campaigners and opposition parties to extend the ban.
While critics of the move claim it will result in more people becoming homeless, the Government has insisted that prolonging the measure will see more landlords leave the rental market, reducing an already low supply of accommodation even further.
Mr Doherty told the Dáil: "We are living in the middle of a housing emergency caused by Government actions and inactions.
"Your latest policy is to extend the eviction ban that was helping to keep the roofs over the heads of so many workers and families.
"Many families, through no fault of their own, face eviction now because of you.
"You have taken a cold and cruel decision to make people homeless."
Mr Doherty produced a letter from South Dublin council which referenced a family who have been left homeless.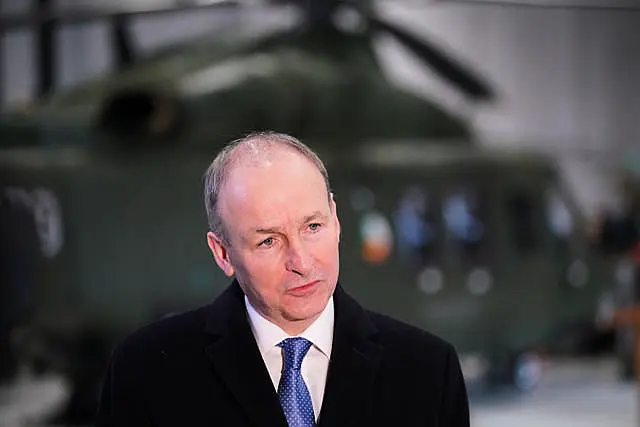 He said the family had been told there is no emergency accommodation for them, and they were to present themselves at a local garda station for a "safe place to stay".
He added: "This is what is happening on your watch. Families are now being told by local authorities that where they need to go to stay safe is the local garda station.
"This is a wealthy country, but government decisions have taken the basic right of having a roof over your head away from an entire generation of people.
"More people will be evicted because of the decisions that you took, and your cabinet took this week."
He added: "Yesterday our party leader, Mary Lou McDonald, asked the Taoiseach what are these families that are going to be presenting as homeless when you lift this ban to do? He wouldn't answer, maybe you will answer?"
Mr Martin responded: "I am interested in solutions to the housing crisis, and we do have a housing crisis.
"We decided in Fianna Fáil to take the portfolio on housing, to make a difference."
The Tánaiste said the Government had delivered 10,000 social houses last year, with a target of close to 12,000 this year.
He added that the number of first-time buyers was rising as well as an increase in new-build homes.
He told TDs that Sinn Féin had said it would end the evictions ban in December.
"You talk out of both sides of your mouth on this," he said
"That is the kind of dishonesty that I find reprehensible in terms of debating the housing crisis.
"Why did we decide to lift the ban? Because we do not want to make the situation worse.
"The bottom line here is we need supply, supply, supply. That is the fundamental way to deal with this crisis."
Amid bitter exchanges between the pair, Ceann Comhairle Seán Ó Fearghail threatened to suspend proceedings and asked Mr Doherty to respect the chair.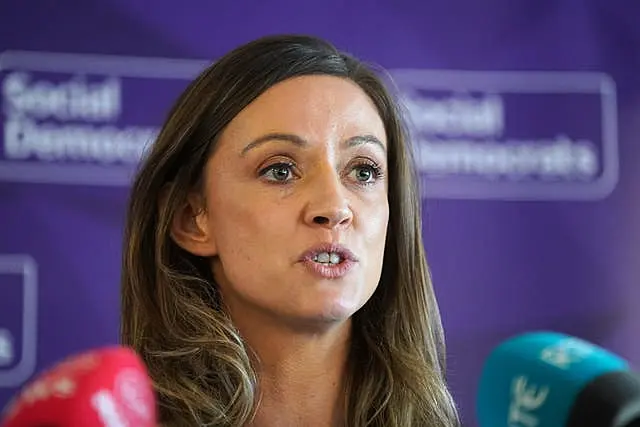 New Social Democrats leader Holly Cairns said the Government was making up its housing policy as it went along.
She said: "The lack of respect for those people about to become homeless is truly astounding.
"Were Fianna Fáil values represented in the room when you decided to end the evictions ban?"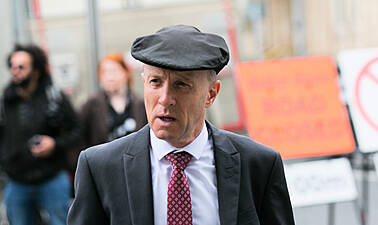 Ireland
Latest Register of Interests lists 27 TDs as landl...
Mr Martin replied: "Fianna Fáil values were represented when we decided to take on the housing portfolio and to make a real difference."
People Before Profit TD Richard Boyd Barrett said: "I believe your decision to lift the ban on evictions is absolutely unforgivable.
"You need to very simply tell the people who are facing homelessness what they are going to do."