The High Court has made orders formally winding up two related companies involved in the supply of chain finance to Irish and international funds.
The orders were made by Mr Justice Brian O'Moore on Monday in respect of Dublin-registered Tower Trade Finance Ireland Limited (TTFI) and an associated company, Deal Partners Logistics Ltd (DPL), which are insolvent and unable to pay debts of over €13 million.
The judge also appointed insolvency practioner Declan McDonald, of PWC, as the two firms' official liquidator.
Earlier this year, the two firms were placed in examinership, with Mr McDonald appointed as examiner.
However, that process effectively ended late last week after a proposed survival scheme for one of the firms was rejected by one its creditors.
A proposed survival scheme in respect of TTFI had been rejected by its creditors. A scheme had been agreed in respect of DPL but given the nature of the relationship between the firms, both schemes needed to be approved to allow the examinership process progress any further.
The companies had sought the protection of the courts from their creditors after getting into financial difficulties caused by the collapse of the JACC Sports Distributors, the firm which supplied sports kit to the FAI for national teams, which went into liquidation last year.
However, the court previously heard investors in the businesses, which owe their respective creditors over €13 million, had concerns about the firms going into examinership.
Last Friday, the court was informed that the examinership process had come to an end and Mr McDonald was proposed as liquidator. That appointment was put on hold to see if creditors wanted to nominate another person for the role.
Liquidator
On Monday, Declan Murphy Bl, for the firms, which had petitioned the court for the appointment of an examiner, said it would make sense to appoint Mr McDonald as liquidator, given his knowledge of the companies, adding it would save on costs.
John Lavelle Bl said his client was prepared to act as liquidator.
There were no objections to the companies being liquidated or the proposal to appoint Mr McDonald as liquidator.
Solicitor Gavin Smith of DLA Piper, who represented over 31 creditors of TFFI, said his clients were not opposed to Mr McDonald being appointed and were not seeking to nominate any alternative liquidator.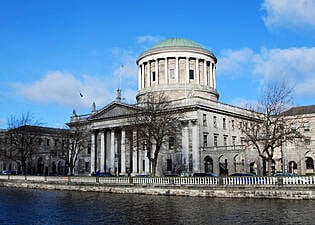 Ireland
Court approves PIA allowing woman to write off €3....
Mr Justice O'Moore said in light of the various parties' positions, he was satisfied to make orders formally bringing the period of examinership to an end, directed that the firms be wound up, and confirmed Mr McDonald's appointment as liquidator
TTFI, which advanced trade finance through loans or by purchasing goods and selling them on, to help clients expand their business via a safe trading mechanism.
DPL was created to raise funds from individual shareholders. Since their foundation in 2013 the firms had traded successfully. However, problems arose in 2021 and 2022 which dragged down the performance of the businesses.
It claimed the firms suffered losses caused by defaults due to fraud and clients entering insolvency.
The firms had used trade insurance where it was available to address default by clients and customers, but it was not always available to it. In particular, the court heard DPL suffered a loss of €7 million following JACC's liquidation.