The Government is on course to win a Dáil vote on the evictions ban by a "clear margin", the Taoiseach has said.
Defending the decision to lift the temporary prohibition as scheduled at the end of the month, Mr Varadkar insisted the coalition was "built to last" and would survive even if it lost its formal majority in the House.
TDs will vote later on a Government counter-motion tabled in response to a Sinn Féin motion calling for the ban to be extended until January next year.
The coalition's counter-motion outlines a series of measures it is taking to support both renters and landlords amid intense housing shortages in Ireland.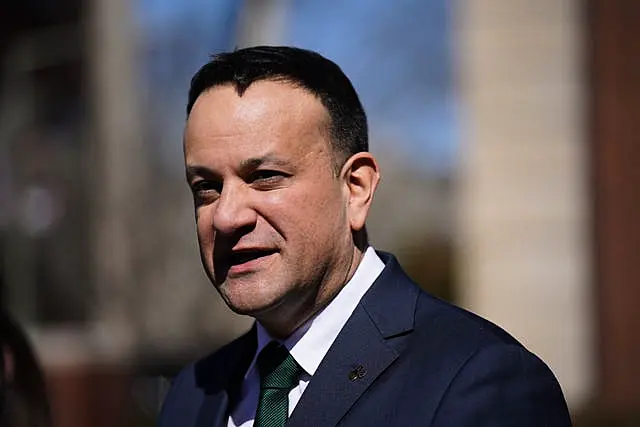 The temporary prohibition on no-fault evictions, which was introduced at the end of October last year as part of measures responding to the cost-of-living crisis, will run out at the end of March as originally intended.
While critics of the move claim it will result in the current record levels of homelessness soaring even higher, the Government has insisted that prolonging the measure will see more landlords leave the rental market, reducing an already low supply of accommodation further.
Green Party TD Neasa Hourigan has already confirmed she will vote against the Government later on Wednesday.
One more defection from the coalition benches would drop it below 80 seats and see it lose its Dail majority, but the Government is still likely to win the vote with the support of several independent TDs, including some members of the Regional Independent Group.
Responding to another round of criticism from opposition TDs during Leaders' Questions in the Dail on Wednesday, Mr Varadkar highlighted that the last government he led had been a minority administration.
"It lasted for a lot longer than anyone thought it would," he said.
"And there have been times in this Dail where this Government didn't have a majority and yet we've won the votes and won them by clear margins, and we will do so again today.
"So I can reassure you that this Government is built to last."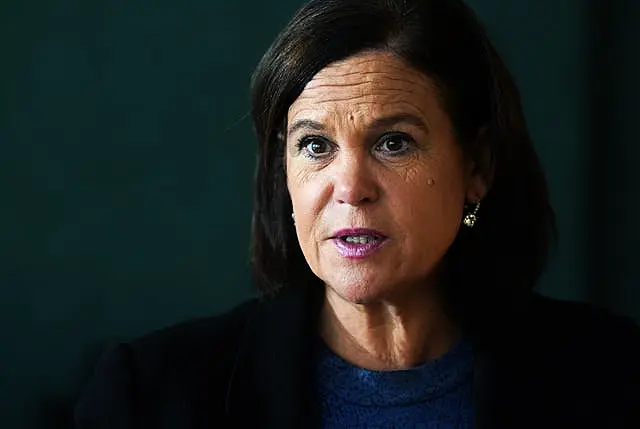 Sinn Féin leader Mary Lou McDonald said the Government was choosing to escalate the housing crisis and make people homeless.
"You say that nothing would change in the time that an extension to the eviction ban would buy," she said.
"In reality, is Government admitting that you won't tackle the housing emergency with the urgency it requires, you're conceding that you're out of ideas, that you've thrown in the towel?
"The policies of Fine Gael and Fianna Fáil have created and deepened the crisis. Tens of thousands trapped in a private rental nightmare living with crushing insecurity, with no hope of getting a deposit together and no real chance of buying their own place.
"A generation locked out of homeownership by the failures of government and people have lived with this crisis for far too long. They've had enough of the excuses.
"They know that housing can be fixed, but it will not be fixed by a tired, jaded Government that has thrown in the towel."
Mr Varadkar accused Mrs McDonald of deliberately "stoking up" fears among renters by suggesting all those served with an eviction notice would be unable to find alternative accommodation.
He added: "It is our view that extending the eviction moratorium to the end of January, the depths of winter, which is Sinn Fein policy, will just make things worse. That's not a solution."
The Taoiseach said Sinn Fein had supported the terms of the prohibition when it was debated in the Dail last October, noting that it had the March 31 cut-off date incorporated at that point.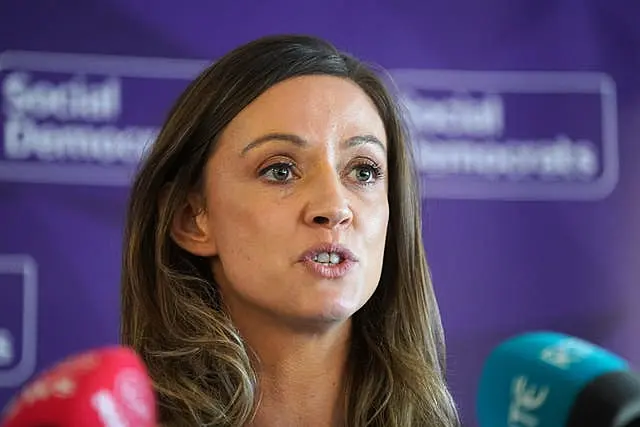 He accused the party of changing its stance and putting down a motion that it knew was non-binding and could not achieve anything.
"It's a show motion from showboaters," he said.
Social Democrats leader Holly Cairns branded the decision to lift the ban as "cruel" and "inexplicable".
She said the housing crisis was a "societal catastrophe" in Ireland.
"Taoiseach, your decision to lift the eviction ban, the only protection for thousands of people against homelessness, seems inexplicable," she said.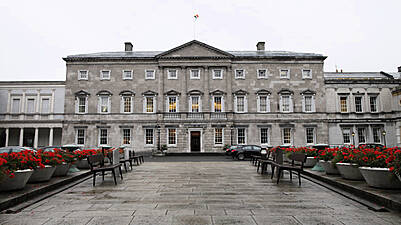 Ireland
Coalition confident of winning eviction ban vote
"People do not understand why any Irish government would make a conscious and deliberate choice to vote for mass homelessness.
"But, placed in the context of so many years of Fine Gael's bad decision-making, perhaps it's not so surprising.
"You've never made the right decisions on housing, why would we expect you to start now?"