A former soldier who posed as a teenage girl on Snapchat and Facebook in order to send sexually explicit images to children has been jailed for five years.
Constantin Maxim (48), of Dorset Street Lower, Dublin city, pleaded guilty to possessing 1,458 images of child abuse imagery on his mobile phone on May 26th, 2022.
He further admitted knowingly distributing or disseminating a hand-drawn image and three videos of child sex abuse material at locations in the State on dates in November and December 2021.
At a hearing on Wednesday, Dublin Circuit Criminal Court heard that Maxim had been "catfishing", or presenting himself on social media as a child in order to engage with minors.
He previously served a prison sentence in his native Romania for an offence of sexual corruption and abduction of a minor for sexual purposes.
Handing down a five-year sentence, Judge Martin Nolan describes Maxim's offending as "heinous".
The court heard that Maxim had sought to exploit other children by initiating Snapchat conversations with them.
When Snapchat repeatedly closed his account for violation of their guidelines, he would set up another.
"When thwarted he would try again. His behaviour was pretty incorrigible; he was determined to persist in it," Judge Nolan said.
He noted that Maxim had a distinguished 20-year career with the Romanian defence forces, during which he served twice with NATO in Iraq.
Multiple accounts
Detective Garda Brian Hunt told David Perry BL, prosecuting, said gardaí got information in May last year that a Facebook account and multiple Snapchat accounts had been used to upload the material.
All accounts were linked to Maxim's email address and a warrant was obtained to search his apartment.
A woman and her three children were there at the time, but Maxim was not present. He returned when called by gardaí and gave them his phone and his PIN code.
Maxim's phone was analysed and found to contain about 1,000 images of child sex abuse material involving images of children engaging in or witnessing sexual acts. The phone also contained around 450 images of children exposing their genitalia or anal region.
A further 12,000 images of adult and bestiality pornography images were found on the phone, where the ages of the participants could not be established.
Gardaí launched parallel investigations into a pre-paid unregistered mobile phone number and a Facebook account, both connected to Maxim's email address.
Maxim used Facebook to pose as a 15-year-old girl called Christina and send a large number of sexually explicit messages to three different children, aged between 10 and 12.
He also tried to elicit the children to send him sexualised images of themselves and one child did send some images of herself, the court heard.
Denial
Maxim initially denied knowing anything the Facebook account he had set up or sending any images, but eventually admitted that he had pretended to be a child and that he was fully aware that he was speaking to children online.
He told gardaí he had four or five Snapchat accounts and once one was closed, he would set up another. Maxim said he would have conversations "about sex and other stupid things" with children and would access child sex abuse images on his phone in his bedroom or during breaks at work.
He denied being sexually attracted to children and said he never had thoughts of escalating his activities to real life.
"It's just one of those crazy things, I couldn't control myself. It was a moment of madness, it was stupid," he said.
Maxim has no previous convictions in Ireland but four convictions from Romania, all related to the same incident, including sexual corruption of a minor and abduction of a minor for sexual purposes.
Garda Hunt told the court that Maxim had attempted to meet a youth for the purpose of sexual activities but was caught in a sting operation and served two years in prison before coming to Ireland.
Michael Bowman SC, defending, said Maxim suffered PTSD after his army experiences in Iraq for which he has received no support from the Romanian defence forces.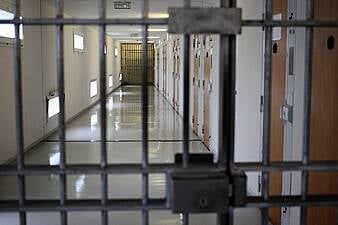 Ireland
Thug who attacked woman with acid and boiling wate...
He said Maxim voluntarily surrendered himself to gardaí, accepted he had done wrong and apologised.
"I deserve my fate. I couldn't stop, I'm so annoyed with myself. I'm sorry," Maxim told gardaí.
He speaks no English and has no family in Ireland, the court heard. He has three children in their 20s in Romania and an elderly mother in poor health.
Judge Nolan noted that prison will be hard on Maxim and said he is making attempts to change himself. He ordered Maxim to be placed on the sex offenders' register and backdated the sentence to July 7th, 2022.