The operator of Dublin Airport has insisted it is not running "a county fair" as it took aim at Ryanair after the airline suggested a temporary car park is created for the peak summer months.
Dublin Airport warned passengers travelling last weekend that all 23,000 car parking spaces were sold out, and advised those who have not booked a space to consider taking public transport.
Ryanair has accused the airport operator DAA of "gaming the system".
A Ryanair spokesperson said the authority "owns lots of land immediately surrounding Dublin Airport (such as the Dublin Airport Driving Range for example), which could be opened as a temporary car park at very short notice, releasing pressure on Dublin Airport car parking and more importantly keeping the cost of car parking low for customers."
A spokesman for the DAA rejected the idea as "simplistic", pointing out the operator is not running "a county fair".
"Car parking requires infrastructure which requires planning permission," he said. "We are running the fifth largest transatlantic hub airport in Europe, not a county fair."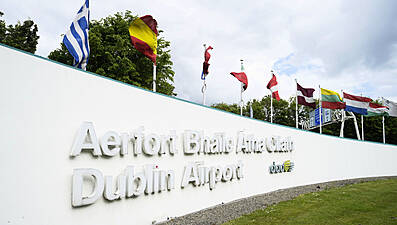 Ireland
Owner of land up for sale at Dublin Airport believ...
DAA claimed that failure to sanction a new car parking facility was behind the car parking shortage.
It has placed a successful bid to purchase the currently-closed Quick Park facility but that move is now under review by the Competition and Consumer Protection Commission (CCPC), which must approve the deal.
However, Ryanair accused the DAA of "regulatory gaming" and called on the competition watchdog to reject its bid for the QuickPark car park.
"The DAA claims that its car parks are full as a reason to pressure the CCPC to wave through approval of its monopoly grab for the QuickPark car park," it said, adding that the regulator should also reduce airport fees at the facility.