Paschal Donohoe must come clean and face questions from TDs on the election expenses controversy, Sinn Féin has demanded.
Commenting on the prospect of the public expenditure minister making an additional statement to the house on the issue next week, without a subsequent question and answer session, Sinn Féin's Pearse Doherty said that would not provide "accountability".
Mr Doherty said the format of Mr Donohoe's statement to the Dáil on Wednesday meant detailed questions posed by TDs went without answer.
"He refused point blank to answer those questions," he said.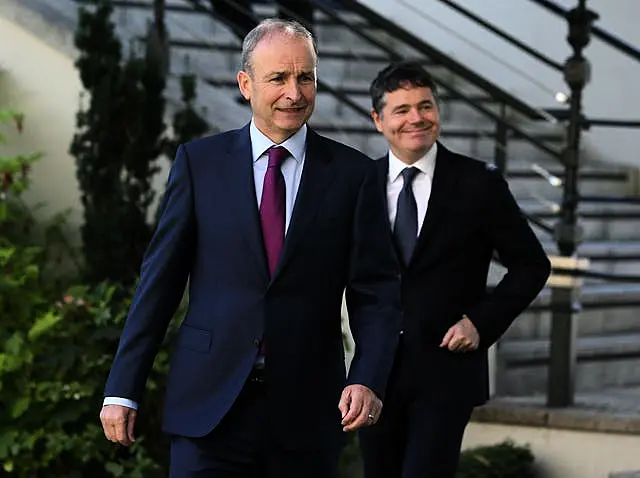 Mr Doherty made the comments during exchanges with Tánaiste Micheál Martin during leaders' questions on Thursday.
"Tánaiste, what is needed is what other ministers have undertaken to ensure that they are accountable to this house – questions and answers before the Dáil in real time."
The Sinn Féin TD claimed Mr Donohoe's "concocted story" relating to the 2016 campaign donations "lies in tatters".
Mr Donohoe is under pressure to explain a failure to declare a payment made by businessman Michael Stone to six people to hang up election posters ahead of the 2016 general election.
The opposition TD said the public expenditure minister needed to tell the Dáil whether there was a similar arrangement in place for the 2020 election.
"A statement doesn't cut it," he said.
"We demand accountability. We demand questioned answers off the minister, and we demand the minister comes clean."
Mr Martin questioned how far the Dáil could go in probing the matter while ethics watchdog Sipo was still examining the issue.
"I do understand, and I fully subscribe to the idea of accountability to the house, and perhaps maybe in the aftermath of a Sipo investigation that accountability can be dealt with in more detail, but there is a problem in terms of how I determine how members want to proceed," he said.
The Fianna Fáil leader said Mr Donohoe rang him on Sunday to explain what happened with the payments in 2016 and apologised for the omission in terms of declaring it.
He added: "I have found Paschal Donohoe on working with him in government over the last two and a half years, I have found to be a very competent, dedicated and honourable minister. I have to put that on the record of the house.
"That is my experience in my engagement with him and I think he has the country's interests at heart in the discharge of his duties as a minister."