The author of Derry Girls, the head of the Northern Ireland Civil Service, a rugby star and a top business executive are set to inspire the next generation of leaders as part of a university project.
Lisa McGee, Jayne Brady, Tommy Bowe and Sarah Friar are set to play a key role in a new leadership programme run by Ulster University.
The 25@25 Leadership Programme will see nine one-day sessions run over the course of a year as well as the opportunity for a trip to a US university.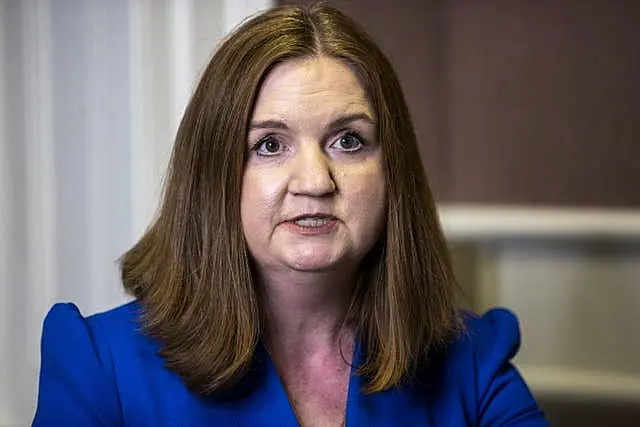 Ms McGee was both the creator and screenwriter of the Bafta-winning Derry Girls series, Ms Brady last year became the first woman to head up Northern Ireland's civil service, Mr Bowe is well-known both as a former Irish rugby international and now TV presenter while Ms Friar is the CEO of technology firm Nextdoor.
The programme is designed to work around those who are working or studying, and will include nine one-day sessions over the year.
Participants also will have the opportunity to undertake a week-long residential at Babson College in Boston in the US.
Ulster University Provost Professor Cathy Gormley-Heenan described the programme as a "once-in-a-lifetime opportunity".
"Ulster University is beyond delighted to announce these four exceptional leaders are joining 25@25 to share their own unique leadership experiences and demonstrate a range of leadership styles and approaches," she said.
"Our cohort of aspiring leaders will receive invaluable insights into the world of leadership and have the opportunity to learn from these experts in developing into the leaders they aspire to be.
"The programme is fully-funded and we encourage applications from anyone who has graduated from Ulster University since 2013, or will be graduating this summer, living and working in Northern Ireland, in any sector.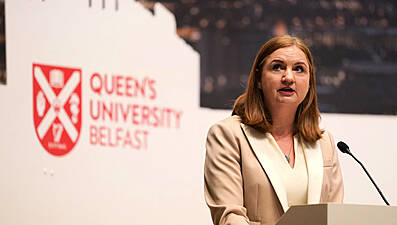 Ireland
Words of Derry Girls character quoted at Good Frid...
"This is a once-in-a-lifetime development opportunity for anyone keen on expanding their experiences, growing their leadership capacity and building a long-lasting network."
The programme is part of Ulster University's plan to mark 25 years since the signing of the Belfast Good Friday Agreement.
The deadline for applications is 12pm on Monday, June 5th.