Coalition leaders and senior ministers will consider a new round of cost-of-living supports on Thursday, ahead of announcing their decision on Tuesday.
Extra supports, including a double social welfare payment and an additional energy credit, are under consideration.
Working families are among the groups set to be supported through the additional supports.
The meeting will be attended by Minister for Finance Michael McGrath, Minister for Public Expenditure Paschal Donohoe, the three party leaders and Minister for Social Protection Heather Humphreys.
Taoiseach Leo Varadkar said the Government will take a "targeted approach" to the measures, and will prioritise pensioners, social welfare recipients and families.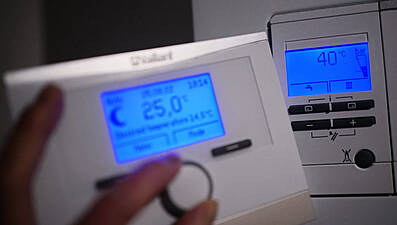 Ireland
Energy supports and child benefit payment to be pa...
However, Mr Varadkar re-iterated that this new package would be no mini-budget, and added that the Coalition needs to strike a balance between being affordable for the taxpayer, and offering sufficient help to businesses.
However, there is growing concern the VAT cut for the tourism and hospitality sector will not be extended. The 9 per cent VAT rate for the industry is due to expire at the end of the month, when it will revert to 13.5 per cent.
A number of industry representatives from pubs, hotels and restaurants met members of the Fianna Fáil parliamentary party on Wednesday. Speaking afterwards, three sources told The Irish Times there was an overwhelming majority in favour of retaining the VAT rate at 9 per cent, further heaping pressure on Government.
Meanwhile, the Green Party is expected to block the introduction of a fourth electricity credit this summer, as it will argue the rollout of any further universal support to families to off set their energy bills should be delayed until later in the year.