Premier Inn hotels has secured the green light for an expanded hotel in the Clery's Quarter site on Dublin's O'Connell Street.
The UK headquartered Whitbread Group owned hotel firm purchased the hotel site for €21.8 million last August where there was already planning permission in place for a seven storey 176 bedroom hotel.
Now, Dublin City Council has granted planning permission to Whitbread firm, PI Hotels and Restaurants Ireland Ltd for a nine storey 229 bedroom hotel.
The Clery's Quarter is due to open shortly having already secured two major retailers, H&M and Flannels for the quarter.
The Council's planners' report recommended that planning permission for the PI Hotels hotel be granted after concluding that the proposal would sit comfortably in the minor street and would also complement the ongoing public realm improvement works in the vicinity.
The Council concluded that the proposed development is unlikely to have a negative impact on the amenities of adjoining properties.
The council's planner's report stated that pending the outcome of an analysis of the supply and demand for tourism related accommodation in the Dublin City area to be carried out by Dublin City Council, hotels and aparthotels will be considered on a case-by-case basis.
In a planning report lodged on behalf of PI Hotels, planning consultants, Tom Phillips & Associates stated that notwithstanding the 31-metre high nine storey height of the scheme, "the proposal is screened from view from a number of locations across the city due to it being located in a heavily built-up area and located on a secondary street".
The report states that the proposed building's height is identical to the height of the hotel already granted planning permission on the site.
Refusal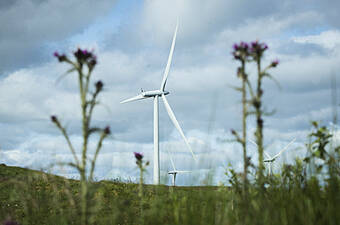 Ireland
Wind Energy Ireland says planning system must be r...
In a separate decision, the city council has refused planning permission to City ID Capel Limited to reconfigure a permitted five- to nine-storey 142 bedroom hotel to facilitate its reconfiguration as a 105-suite aparthotel for Capel Street and 33-36 Strand Street Little, Dublin 7.
The Council refused planning permission after concluding that the scheme would exacerbate the existing over-concentration of guest accommodation, aparthotel and hotel developments in this area of the city and prevent the delivery of mixed use development and would fundamentally undermine the vision of the City Development Plan for the provision of a dynamic mix of uses within the city centre.
The Council planner's report stated that "the subject site is a prime city centre site and given its location could be used for residential development".
The report also stated that the hotel which was approved is not proposed to be developed.