Figures published from the Central Statistics Office from last year's Census shows Ireland's population has reached over five million people.
It is the first time in 171 years that Ireland's population exceeded the five million threshold. There were 5,149,139 people in the State on Sunday April 3rd 2022, an eight per cent increase since April 2016.
All counties showed population growth from five per cent in Donegal, Kilkenny, and Tipperary, to 14 per cent in Longford. The east of the country showed strong growth with Meath at 13 per cent, followed by Fingal (12 per cent) and Kildare (11 per cent).
The average age of the population increased from 37.4 in 2016 to 38.8 in 2022, compared with 36.1 in 2011.
The number of people with dual Irish citizenship was 170,597, which represents a 63 per cent increase from 2016.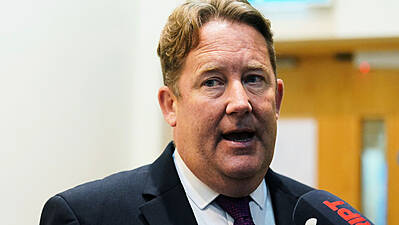 Ireland
Plan identifies 14 sites across Dublin for intensi...
There was decline from 87 per cent to 83 per cent in the amount of people who reported their health was good or very good since 2016. 52 per cent of people aged 35 to 39 reported very good health, compared with 61 per cent in 2016.
The increase of people who work from home was also seen, as a third of all workers (747,961 people) worked from home for at least some part of their week.
The proportion of the population who identified Roman Catholic as their religion fell from 79 per cent in 2016 to 69 per cent in 2022, with 736, 210 people identifying has having no religion, 14 per cent of the population.
A special feature of the 2022 Census was the time capsule, where people 348,443 (19 per cent) of people left a message to be opened by future generations.