Taoiseach Micheál Martin has said he favours energy credits rather than a price cap to tackle rising energy costs, calling it "an effective way" help the general population.
He said supports for businesses and further targeted measures to help those at risk of energy poverty will form part of a "comprehensive range of measures" needed to tackle the energy crisis this winter.
Schools and other entities that provide public services will also need help paying "very high bills", Mr Martin said.
"We also have to work collectively on demand reduction because that will reduce costs and prices, and we have to be clear about that also," he said on RTÉ's Morning Ireland programme.
The main priority for the upcoming budget is to protect jobs, Taoiseach Micheál Martin said, adding the Government will intervene to do so as it did during the Covid-19 pandemic.
While the final budget figures to address the cost-of-living crisis were yet to be finalised, Mr Martin said measures will be taken to address the level of increases which were "off the Richter scale".
The country had to be resilient in the face of Russian president Vladimir Putin's war in Ukraine which was using fuel, food and migration as a weapon, he told RTÉ Radio's Morning Ireland.
He said the social protection system has a number of mechanisms to help those most in need, while energy credits are an effective short-term measure.
Energy costs
Schools would also have to be looked after as capitation grants would not be enough to cover escalating energy costs, Mr Martin added.
The Taoiseach revealed some budget measures will be once-off, while others will last into the Spring.
He added that once we "get through the winter", the situation would be assessed "to see where we are then".
"We came through Covid, we will come through this together," he said.
Budget 2023 will be revealed on Tuesday, September 27th.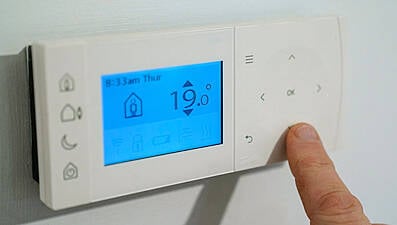 Ireland
Over 85% of adults are anxious over winter energy...
It comes as main opposition leader, Mary Lou McDonald has called for energy prices to be frozen and "pegged back" to levels they were at last June, while any direct cash supports should be linked to income.
The Sinn Féin leader was speaking on Newstalk Breakfast and RTÉ radio's Morning Ireland where she said that the response to the cost of living crisis needed to be proportionate and reflect how deep the crisis was.
The scale of the crisis was immense and "way beyond" anything even experienced in the 1970s, she said.
Sinn Féin was proposing a multi-pronged approach, the main thrust of which was the capping of electricity prices back to June 2021 prices. – Additional reporting: PA