Bord na Móna has failed in a High Court appeal over its refusal to release information on whether biomass fuel it uses for power generation comes from sustainable sources.
Ms Justice Niamh Hyland ruled the Commissioner for Environmental Information was correct in annulling the refusal.
It followed an environmental information request from the voluntary Right to Know group to Bord na Móna (BnM) plc about its biomass products including where it imports the fuel from and the amount brought in since 2017.
BnM uses biomass, which includes excess woody material like chippings from felling trees, to generate electricity at its Edenderry, Co Offaly, power plant.
In its 2021 annual report, BnM identified among its strategic risks as the possible "non-operation" of Edenderry due, among other reasons, its inability to source sufficient volumes of indigenous and imported biomass at commercially viable prices.
The report stated this risk would be addressed through measures including importing biomass which will fill a demand while the market develops further indigenous biomass from the private forestry sector.
BnM refused Right to Know's April 2019 request for information on the basis that what was sought was held by a BnM subsidiary, BnM Biomass.
It said BnM Biomass was not a public authority and therefore not subject to EU access to information regulations. Alternatively, it said, the request should be refused on the basis of other access to information provisions, including the commercial sensitivity of the information.
Right to Know appealed the refusal to the Commissioner for Environmental Information.
The Commissioner decided that six documents held by BnM plc fell within the scope of the request and two documents did not.
He also decided the information held by BnM Biomass was held for BnM plc.
Appeal
BnM then lodged an appeal to the High Court against the Commissioner with Right to Know as a notice party.
BnM argued, among other things, the Commissioner applied an erroneous interpretation of the term "environmental information held for a public authority" in the access to information regulations.
It said the Commissioner failed to have any adequate regard to matters including that BnM Biomass was a separate legal entity and a stand-alone self-funding business with its own management and employees.
It also said BnM Biomass does not exercise any delegated functions on behalf of BnM and does not store information on behalf of BnM.
The Commissioner's arguments included that his conclusions of law were properly made on the basis of the primary facts and that he had considered carefully the submissions of BnM.
Right to Know argued, among other things, it would contravene the Treaty of the EU to allow this separation between BnM and BnM Biomass to be used to defeat the objective of making information widely available.
Ms Justice Niamh Hyland, in a judgment, found there was no error of law in the Commissioner's decision.
She said holding information for a public authority is defined in the EU Directive (2003/4/EC) on access to information as holding "on behalf of" a public authority.
This appeal raised the novel question as to whether a body may be treated as holding environmental information on behalf of a public authority where it also holds that information on its own behalf, she said.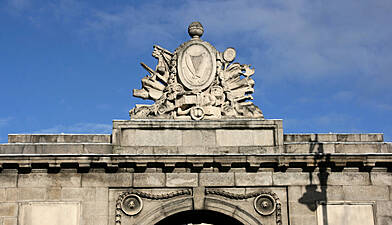 Ireland
Family of young mother who died after alleged misr...
She found it was possible to interpret "on behalf of" to cover situations where the holder of information is holding it both for its own purposes, and for the public authority.
That being so, the principles underlying the directive, including the imperative to ensure the widest access possible to environmental information, strongly pointed towards this interpretation, she said.
"A narrower interpretation would require the holder of the information to have no independent interest in the information if they are to be treated as holding for a public authority", she said.
She added: "Such an interpretation would considerably reduce the situations in which a body would be treated as holding information for a public authority and would potentially operate to reduce the right of access to environmental information."