AIB is set to be hauled before the Oireachtas finance committee over a "jaw-dropping" settlement it made with former GAA star DJ Carey, which saw more than 99 per cent of his multi-million-euro debt written off.
As the Irish Examiner reports, the majority State-owned bank agreed it would write down over €9.5 million in debt owed by the former Kilkenny hurler to €60,000 in 2017.
Junior minister Dara Calleary said he had been contacted by many people in recent days who are furious that they "haven't had access to this kind of settlement".
The Fianna Fáil TD said: "AIB should appear before the finance committee, they need to provide the details of this, the context of the agreement, it's a very jaw-dropping settlement."
This was echoed by Employment Affairs Minister Neale Richmond, who described the scale of the write-down as "worrying".
At least five members of the committee, including Green Party TD Steven Matthews, are now calling on the bank to appear to explain how it signs off on such settlements.
Sinn Féin finance spokesman Pearse Doherty last night wrote to the committee requesting a meeting be scheduled with AIB, while Aontú leader Peadar Tóibín, People Before Profit-Solidarity TD Mick Barry, and Labour senator Marie Sherlock will all be raising the matter in private session on Wednesday.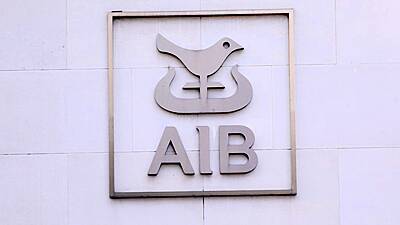 Ireland
AIB announces new 0.5% fixed mortgage rate increas...
The agreement struck meant that Mr Carey had to pay just 0.63 per cent of the original amount owed to the bank, which was referred to in a settlement document as a "compromise".
RTÉ's Prime Time first reported that the bank secured a High Court judgment for the €9.5 million on May 9th, 2011, mostly arising from a €7.85 million loan to Mr Carey that was secured on properties at Mount Juliet in Kilkenny and the K Club in Kildare.
Mr Matthews said: "Most people don't have celebrity status or good contacts, so it's important to see if the system is equitable when writing down loans, I'm sure most people would like their debts written off to this extent."
While he said it may not be possible to quiz the bank on an individual case, Mr Matthews said the committee has a role in investigating the process of writedowns to ensure the public interest in the bank is well managed.