On Friday, Google became the latest casualty of ongoing job cuts in the technology sector.
Google's parent company, Alphabet, said it would cut 12,000 posts worldwide, leaving the 7,000 people employed by the company in Ireland uncertain of their future at the tech giant.
Google isn't the only tech company cutting costs, however. Other major firms are making cuts, and with 270,000 people employed in the sector in Ireland, it's a worrying trend.
When did the cuts start?
News of jobs cuts at major tech firms first began to emerge in 2022, following major expansion in the industry during the pandemic.
One of the first blows to the Irish tech industry came towards the end of the year.
Stripe, a digital payments firm established by two Limerick brothers in 2010, announced it would cut 1,000 job at the beginning of November due to economic pressures.
John and Patrick Collison said in an email: "We are facing stubborn inflation, energy shocks, higher interest rates, reduced investment budgets, and sparser start-up funding."
In the same week, Elon Musk's take-over of social networking site Twitter heralded significant job cuts.
Twitter cut over 3,700 jobs, or half its global workforce.
Who is cutting jobs?
After Twitter and Stripe, a number of major firms with employees in Ireland followed suit.
Meta, the owner of Facebook, WhatsApp and Instagram, said it would lay off 11,000 staff in November, about 13 per cent of its total workforce.
Since then, Microsoft (10,000 layoffs), Amazon (18,000), and now Google have made cuts to their workforce.
Other firms have made smaller cuts, too.
Why all the cuts?
The tech firms making cuts have given similar reasons for the job losses.
The rapid move online during the pandemic prompted tech firms to expand aggressively — this included an up-tick in recruitment.
Significant growth in revenue, spurred on by the pandemic, bolstered tech firms. Many betted on a continuation of this huge growth, even after the peak of the coronavirus crisis.
This, however, did not happen.
As Mark Zuckerberg, CEO of Meta, said in a message to staff following the announcement of job cuts at his company, "the surge of e-commerce led to outsized revenue growth" in the pandemic years.
"Many people predicted this would be a permanent acceleration that would continue even after the pandemic ended.
"Unfortunately, this did not play out the way I expected."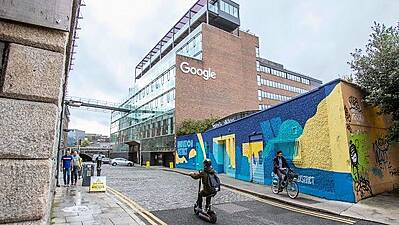 Business
Google parent to cut 12,000 jobs in latest blow to...
Sundar Pichai, Alphabet's chief executive, said in a staff memo that the company had rapidly expanded headcount in recent years "for a different economic reality than the one we face today".
Stripe CEO Patrick Collison admitted that the firm overhired during the pandemic years, spurred on by significant growth.
"We overhired for the world we're in, and it pains us to be unable to deliver the experience that we hoped that those impacted would have at Stripe," Collison wrote at the time.
Global economic trends in the year following the pandemic have also impacted tech firms, contributing to the decision to lay off staff, including inflation, recession — impending or otherwise — and high interest rates.