Roman Kemp, host of Capital's Summertime Ball, has said that the event will be bigger and better than it was last year.
This year, the show will be aired on ITV for the at-home audience and Kemp, 30, said that "it feels pretty amazing" to have the party grow.
On June 11, the radio host will introduce artists including Niall Horan, Tom Grennan, Adam Lambert, the Jonas Brothers and Ellie Goulding.
☀️ WHO'S READY FOR #CAPITALSTB! ☀️

Capital's Summertime Ball with Barclaycard is *almost* here. On Sunday 11th June, your faves will be putting on epic performances at Wembley Stadium and we'll be live-streaming the entire show on @globalplayer and TikTok. See you there x pic.twitter.com/564XThE0D6

— Capital (@CapitalOfficial) June 7, 2023
He said: "We know that every time we've been able to put on this show, 80,000 people in Wembley Stadium are all enjoying it and having the best day of their life but it's time to show the rest of the UK what we can do.
"I always think that, whenever I see other festivals or other shows on TV, I always think ours is better.
"It's kind of like for me, this is what we do. It always gets bigger, it always gets better, more and more people are able to come see it and it's just the best day."
Discussing what people should take away from the show, Kemp said: "I want people, whoever is watching it, I want them to feel like they are there.
"It's not just going to be a quick song and that's it and onto the next one.
🚨 Get those alarms set! 🚨 Full set times will be released on Sunday on @GlobalPlayer 🤩

See below for more event info 👇 #CapitalSTB pic.twitter.com/9FccE7EYQH

— Capital (@CapitalOfficial) June 9, 2023
"You've got to see that buzz; you've got to feel the vibe that is in that stadium. It's like nothing else.
"Everyone can see how great these artists really are, and how much people love them, and how much they want to entertain as well and that's what you get with Capital's Summertime Ball with Barclaycard.
"It's not people going there to watch the artist, it's the artist coming there to entertain the people and I think that really shows."
The radio show host's parents Martin Kemp, from 80s band Spandau Ballet, and Shirlie Holliman, who was part of pop duo Pepsi and Shirlie, will be watching the event this year.
Kemp said: "There is the added pressure this year because my parents are coming.
"I feel like it's a weird, parents watching their kids at the local play vibe for me.
"I know my mum will be there with a camcorder so everything will live on forever. All mistakes are under hawk-eye."
Describing what the atmosphere is like backstage at Capital's Summertime Ball, Kemp said: "It's a good mess. I've never been backstage at a ball where something is going wrong ever and that says something.
"I've been doing this for nearly a decade, and I've never seen it go wrong. Touch wood it doesn't happen.
"It works like clockwork, we're the best at doing this.
"When artists come to our show, they lean in and go, 'Everything is ready to go!' 'Everything is done and slick'."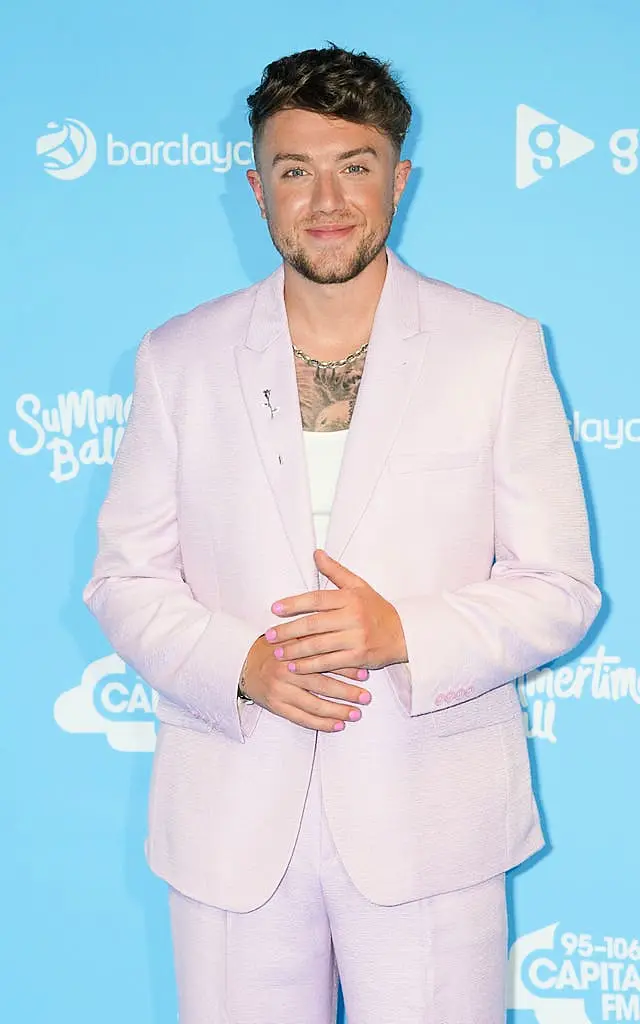 Scottish singer Lewis Capaldi recently pulled out of the Summertime Ball to focus on his physical and mental health.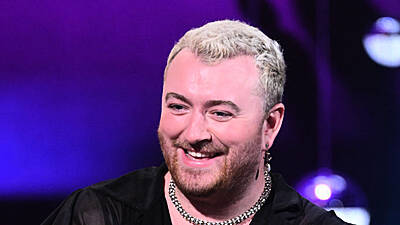 Entertainment
Sam Smith releases new single with Madonna
A statement from his Twitter page read: "I'm really sorry to say that I'm going to have to cancel all commitments from now until I play Glastonbury on June 24."
Capital's Summertime Ball 2023 will be livestreamed on Global Player and Tiktok on Sunday June 11.
Highlights from the show will air on Saturday June 17 at 7pm on ITV1 and ITVX.