Noel Gallagher says writing his latest album has helped him "come to terms" with life events including his recent divorce.
The former Oasis guitarist said that he tended to "jump" on events in his personal life that he could "articulate" and would help produce "better art".
He and publicist Sara MacDonald announced they were getting a divorce in January, after 22 years of marriage.
Gallagher's rock band, Noel Gallagher's High Flying Birds, is due to release its fourth studio album, Council Skies, on Friday.
"Divorce is a long, drawn-out process, so it affects the mood of the album, for sure," he told The Sun.
"When you're an artist you write about what you know, and I don't really have much to say about life in general, as I don't really give a f*** about most things I see on the news.
"So when things happen in your life that you can articulate, I tend to jump on them, and it makes for better art and it helps you come to terms with it."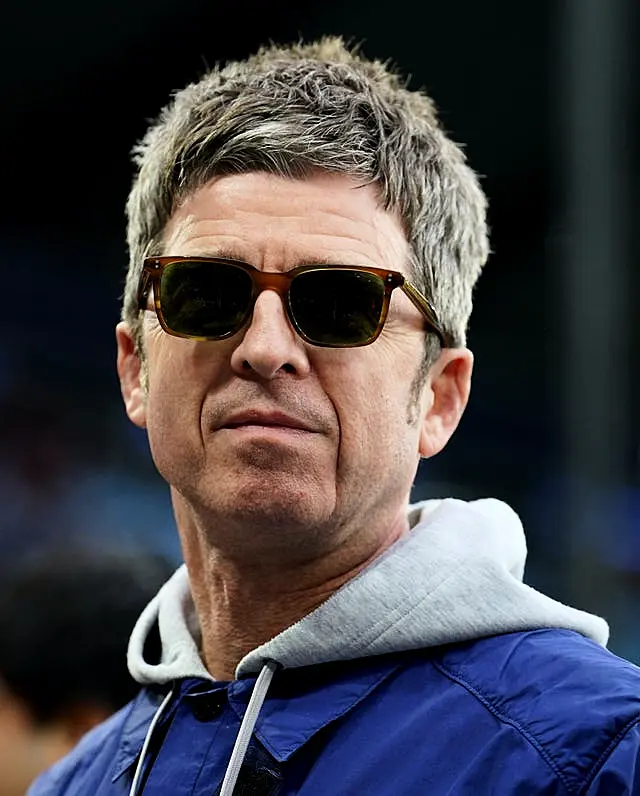 Announcing their split, Gallagher and MacDonald said their children, Donovan and Sonny, "remain their priority" and asked for privacy.
The pair met in 2000 while the former Oasis guitarist and songwriter was married to Meg Matthews, whom he divorced in January 2001.
Gallagher is also father to Anais Gallagher, whom he shares with Matthews.
He added that he had written Council Skies during the pandemic when he felt his life had come to "a bit of a crossroads".
"I was writing and there wasn't any kind of future to speak of because no one knew when we were going to get out of it," he told The Sun.