Two new Australian bombshells have caused a stir in the Love Island villa after they piqued the interest of a number of contestants.
Personal trainer and influencer Jessie Wynter, 26, from Tasmania, and model and content creator Aaron Waters, 25, from Melbourne, have both appeared on the Australian version of the hit ITV dating show before entering the British one in the hope of another shot at love.
The new arrivals made their dramatic entrance during Sunday's episode by shouting "G'day mate" from a balcony while the other islanders were below having a pool party.
G'day mate! 🍾 #LoveIsland pic.twitter.com/EuBZjepmKx

— Love Island (@LoveIsland) January 22, 2023
Bombshell Jessie wasted no time in getting to know the boys as she broke them off from the other girls and told them: "You guys are all so fit, what the hell."
Asked what her type was, she admitted she was a "wild child" but that she was looking for someone to "put her in her place".
Jessie then questioned if everyone was happy in their couple, to which TV salesman Haris Namani said: "You came in at the right time, no one's really settled 100%."
Meanwhile, the girls spoke to new boy Aaron who described himself as the "king of situations", adding: "Long story short, I've just had no luck in Australia.
"I'm 25. I'm looking for something that I can actually build on. I don't want to fling, I don't want a situationship, I don't want something that sparks then like dies away."
Asked if he had a type for girls' personalities, he said: "Yeah, I could write a list to be honest. Loving and caring first, someone that doesn't take themselves too seriously, but I love confidence, that's a big thing for me."
Is this the start of Jill? 💗 #LoveIsland pic.twitter.com/sCvgVjMp2D

— Love Island (@LoveIsland) January 22, 2023
The arrival of Jessie may finally be what farmer and TikTok star Will Young has been looking for after not quite clicking with any girl in the villa yet.
In the beach hut, he said: "Honestly, really beautiful girl, great eyes. Us farmers love a bit of Australia with all the sheep and everything like that. So hopefully for me, we could get something good going."
Later in the night, the pair had a private chat on the terrace where Jessie explained she grew up in the country to which Will responded: "Loving it, same, everyone in here is like city people and I'm a little country boy, it's so different."
Jessie added: "I feel like you kind of don't strike me as the kind of guy to be in an office, I feel like it's a country thing because I'm the same."
As they continued to bond over their shared interests, Will told her: "You're honestly a 10/10, you're unreal."
Jessie replied: "You're obviously gorgeous as well, you really are."
Financial adviser Ron Hall, 25, also told the boys that Jessie was his "type on paper" while actress Olivia Hawkins, 27, had a private chat with Aaron.
Aaron told the actress: "I think you're very confident which stood out to me for sure. When I walked in, you definitely caught my eye."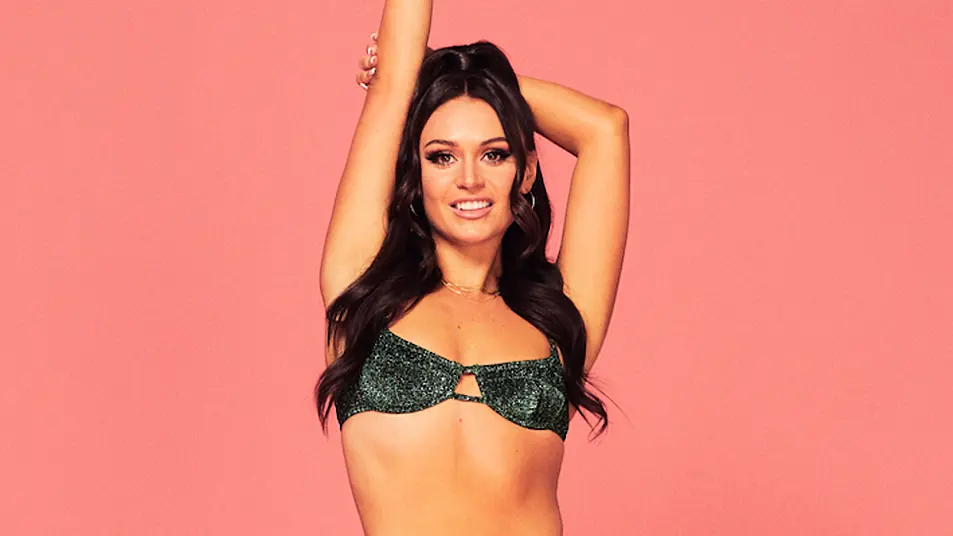 Elsewhere in the episode following the dramatic recoupling, Lana Jenkins, a make-up artist from Luton, confronted Tanyel Revan, a hairstylist from north London, about choosing her original pairing Ron.
Lana said: "Obviously it's not nice and you're like my best mate in here, me and Ron have been happy and now you two are going to be coupled up so I feel like, from now on, me and you need to have a really transparent relationship."
Asked if she has feelings for Ron, Tanyel explained: "I need to give it a chance the same way I would give anyone else a chance."
Lana added that the thing that would hurt her now is if things went on behind her back, and Tanyel agreed to keep her in the picture.
Me before my morning coffee #LoveIsland pic.twitter.com/qEQ3ULARsg

— Love Island (@LoveIsland) January 22, 2023
Lana later pulled Ron to the side to ask how he was feeling after the recoupling, to which he reassured her his interest still lay with her, adding: "The conversations that I've had with her, they don't come close to the conversations I've had with you."
Olivia also confronted Zara Deniz Lackenby-Brown, a 25-year-old model and property developer, to address a comment she made in the re-coupling that 23-year-old Tom Clare, a semi-pro footballer from Barnsley, had made his feelings clear that he was more interested in her.
Zara said: "He's made it quite clear, he's quite affectionate from the get-go, you can be a classy lady but some people take that as you're not interested, he's taken that as you're not interested."
After learning this, Olivia discussed the matter with Tom where she admitted she felt "mugged off" by him before walking off dramatically.
Love Island continues at 9pm on Virgin Media Two.