Jared Leto says he has not cried "in about 17 years" and suggested he had shed all of his tears while making psychological drama Requiem For A Dream in 2000.
The Hollywood actor and musician appeared as a co-host of the Jo Whiley show on Radio 2 on Wednesday.
It comes ahead of the release of his band 30 Seconds To Mars' sixth studio album, It's The End Of The World But It's A Beautiful Day, in September.
The band's recent and upcoming returns to the stage, playing in venues in the US and UK, mark Leto's first in four years.
They had previously been scheduled to perform at Radio 1's Big Weekend, on Saturday, but were forced to pull out at the last minute due to "technical difficulties".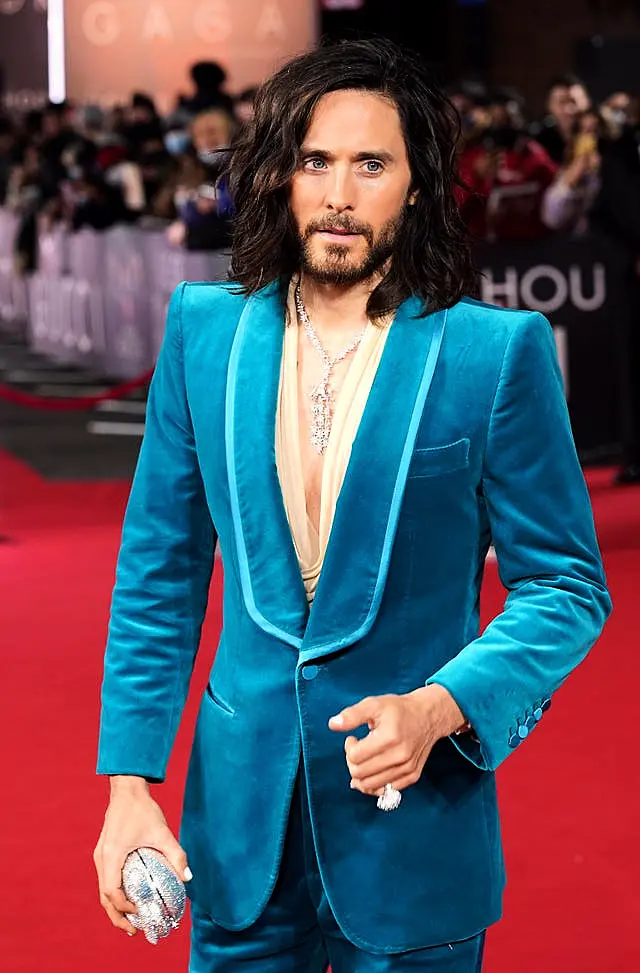 "It was just like a perfect disaster, and that's touring. That's life," Leto said.
"It's full of those kinds of, you know, adventures, to put it politely."
Speaking about the emotional responses of those to whom he had played his new music to, Leto was asked if there were songs that moved him to tears.
"I haven't cried in about 17 years, the last time was because I stubbed my toe," he said.
Asked why, he replied: "I'm just like a lizard. I don't think my tear ducts work properly.
"Maybe I shed them all in Requiem For A Dream or something? I cried so much during the making of that movie."
Leto starred in the 2000 drama film, directed by Darren Aronofsky, alongside Ellen Burstyn and Jennifer Connelly.
He continued: "A wild thing about that film is I remember I had a scene and I was supposed to be very emotional, and then literally when they shot my close-up I got a call.
"One of my best friends had just been shot in the head and the emotion that came at that moment… when I recognised what a brutal loss this was.
"But I realised what a bad actor I was because it didn't really touch anything that I'd done in this scene, and I believe I went back and asked for another take.
"I shared a little bit of that in the scene and that's what's in the movie when I'm talking on the phone. So in a way, you know, (my friend) lives in that scene."
Leto has gone on to star in multiple blockbuster films, including the Marvel and DC franchises, and won an Oscar for best-supporting actor for his role in the 2013 film Dallas Buyers Club.
He told Whiley that his new album had "a lot of bright newness" and "optimism", having been written during the pandemic.
"It has a lot of celebration," he said.
"Of course there are darker sides we explore, as always, too, because, you know, we like to explore a lot of different things.
"But I'm excited for people to hear it. I think for us we feel like we're a brand new band – really energised and revitalised."
The full programme with Jared Leto and Jo Whiley can be listened to now on BBC Sounds.