Former British government minister Jacob Rees-Mogg is joining GB News to host his own show.
The Tory MP is the latest signing to the channel, which launched in June 2021 and has attracted names to its roster including Nigel Farage and Eamonn Holmes.
His show will "debate the hot topics of the day" and feature guests from "across the political spectrum", according to the broadcaster.
Mr Rees-Mogg, a hardline Brexiteer and Boris Johnson loyalist, will also take his show on tour, broadcasting in front of live audiences in towns and cities across Britain.
He said: "GB News is a bastion of free speech which clearly has its finger uniquely on the pulse of public opinion and does not talk down to its viewers and listeners.
"I have been impressed by the channel's independent-mindedness and its determination to talk to people with many different perspectives, which is exactly what I will do on my programme."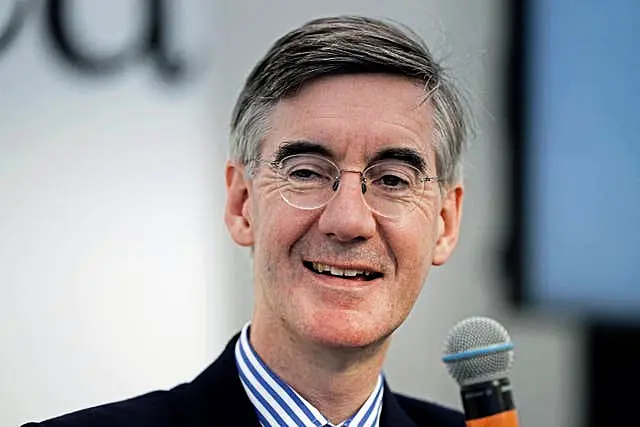 Mr Rees-Mogg was Brexit opportunities minister and served briefly as business secretary.
He resigned from the Cabinet in October and returned to the backbenches.
Editorial director of GB News Mick Booker said: "Jacob is an authentic and authoritative voice of the Tory backbenches with his trademark common sense, refreshing directness, and an impish sense of fun.
"He's a terrific addition to the GB News family.
"The programme will embrace a range of guests and viewpoints from all sides of politics but will also explore some of Jacob's other wide-ranging interests.
"No doubt classic cars and good Somerset cider will feature at some point."
GB News was set up in June 2021, with former BBC political broadcaster Andrew Neil positioned as chairman and host of a primetime show before he stepped down that September.
Its other on-air talent includes ex-ITV News journalist Alastair Stewart and former Labour MP Gloria De Piero.