Friends star Matthew Perry has announced his engagement to girlfriend Molly Hurwitz.
The 51-year-old, best known for his role as Chandler Bing in the long-running sitcom, told People magazine of his proposal.
He said: "I decided to get engaged.
"Luckily, I happened to be dating the greatest woman on the face of the planet at this time."
The magazine reported Perry and 29-year-old literary manager Hurwitz started dating in 2018.
Perry has recently joined the star-studded cast of Netflix's Don't Look Up, alongside Leonardo DiCaprio, Timothee Chalamet and Meryl Streep.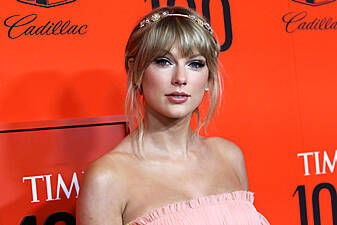 Entertainment
Taylor Swift reveals identity of Folklore co-write...
The film, directed by Adam McKay, boasts one of the most glittering ensemble casts in recent Hollywood history.
Don't Look Up tells the story of two low-level astronomers who go on a media tour to warn mankind of an approaching asteroid that will destroy planet Earth.
The film is reportedly expected to begin filming later this year.