David Haye's girlfriend Sian Osborne has responded after Una Healy dismissed claims that the trio were part of a 'throuple' relationship.
Speaking on the podcast My Therapist Ghosted Me, Healy said she was in a brief relationship with the former world champion boxer, but that he was dating Osborne at the same time.
"He was very honest that I wasn't the only woman he was seeing," she said, adding that it was a "bit of fun".
Asked about meeting Osborne, she said: "I did meet her — really nice girl and I didn't get to know her very well. So, it wasn't a throuple."
In response, fashion model Osborne posted a collage of pictures of herself and Healy with Fleetwood Mac's Little Lies song in the background.
The pictures were from a holiday the Saturdays star went on in Morocco with Haye and Osborne.
Osborne captioned the post: "The Truth Will Set You Free…"
View this post on Instagram
Discussing their trip to Morocco that sparked the rumours, Healy said: "Christmas is hard for me every other year because the kids' dad has them on Christmas Day. So, it's sad that I'm not there when Santa Claus has arrived and I get to see the kids' faces when they open the presents. I was like, this year — I just had it in my head that I'm getting out of the country.
"So I said it to David because he was the guy who was seen at the time and was like, 'please will you come away with me' and he was like 'okay, but Sian is coming too'. I would have rathered just me and him, but I was like, she's a nice girl she can come too."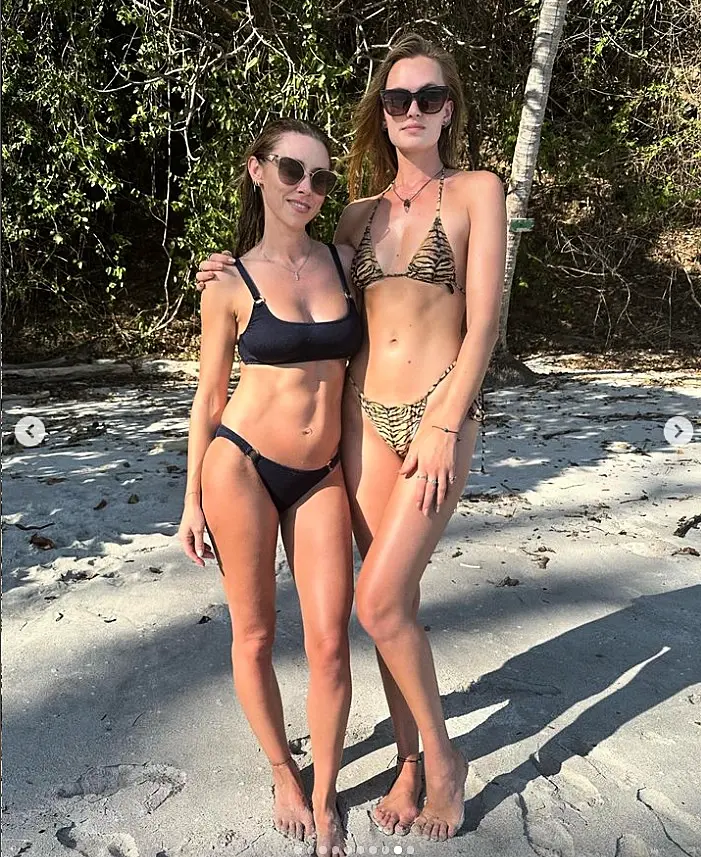 After returning to Ireland she said she called time on it all. "Clearly, she's not my girlfriend. He's both our boyfriends. And it was just I was like, you know what, I'm out. This isn't for me."
Despite the rumours, Healy added that she really enjoyed her relationship with the British boxer.
"He's actually a really nice guy. He was very kind to me, very honest. But it ran its course. And I've been single ever since. I haven't been on a date."