Budget airlines Wizz Air and Ryanair both saw passenger numbers grow in May.
Ireland's Ryanair said it carried 17 million passengers during the month, an increase of 10 per cent from the 15.4 million in the same period last year.
It had a load factor of 94 per cent, up from 92 per cent a year earlier.
Meanwhile, Wizz Air carried 22.1 per cent more passengers in May, compared with the same month a year earlier. A little over five million people flew on its planes, at a load factor of 90.2 per cent.
Both airlines are bouncing back from the low levels they experienced during the Covid-19 pandemic, when most of their planes were grounded because closed international borders meant airlines could not carry passengers across Europe.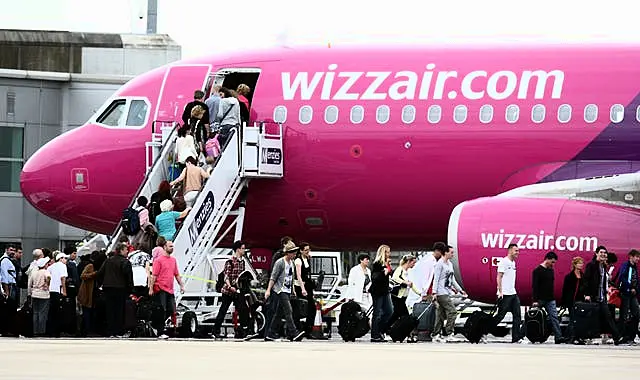 Wizz Air announced that during the month it had added an 11th plane to its Warsaw base and plans new flights between Gdansk and Copenhagen, Tenerife and Alicante, Katowice to Copenhagen and Alicante; and Wroclaw, Malaga and Krakow to Valencia.
It also announced more expansion from Albania and is launching two new routes from Gatwick to Prague and Hurghada in Egypt.
The airline is planning to release its full-year results next Thursday, with analysts keen to see how increased passenger numbers will translate into profit and revenue.
Aarin Chiekrie, an equity analyst at Hargreaves Lansdown, said: "Wizz Air delivered some promising results last time out.
"Ticket pricing and demand remained strong across Wizz Air's routes and, crucially, the group had the capacity to greet it.
"Investors saw passenger numbers jump nearly 60 per cent to 12.4 million in the third quarter, which led to revenue more than doubling to around €912 million."