Apple has unveiled an augmented reality headset which it claims to be "the most advanced personal electronic device ever".
Called Vision Pro, it is labelled as "mixed reality" as it combines "virtual reality" – in which the wearer is fully immersed in the digital world – with "augmented reality" – where digital images are overlaid onto the real world.
Apple chief executive Tim Cook said: "Blending digital content with the real world can unlock experiences like nothing we've ever seen."
The device, which resembles a pair of ski goggles, features a glass 23-million-pixel screen which covers the upper face and is controlled using the wearer's eyes, hands and voice.
It enables what Apple calls "spatial computing" – where the wearer can interact with digital content "just like it's in your physical space".
The headset features built-in speakers and attaches using an adjustable headband, while a wire leads from the device to a battery pack which sits in the user's pocket.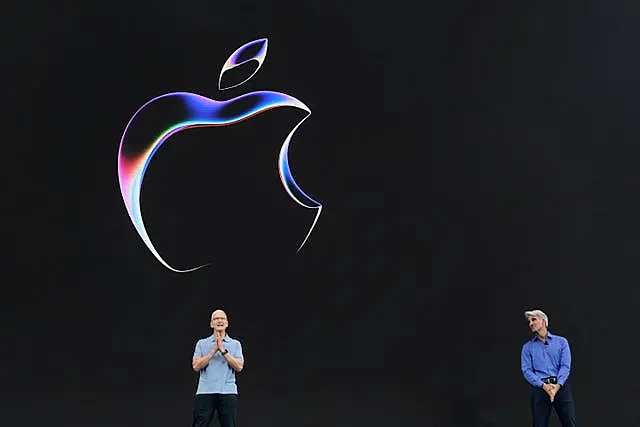 Vents draw in air to cool the device down, rendering it "virtually silent", Apple claimed.
Vision Pro will cost $3,499 (€3,250) – roughly 10 times the price of the Meta Quest 2, the leading VR headset from Facebook's parent company, which retails for €349.99.
It will be available online and in Apple stores in the US from early next year and will come to more countries "later next year".
After years of speculation, the product was unveiled at Apple's annual Worldwide Developers Conference at its California headquarters on Monday.
This is the first augmented reality headset released by Apple, and the first new product it has launched since announcing the Apple Watch in 2015.
Mr Cook, who succeeded Steve Jobs as Apple chief in 2011, said: "I believe that augmented reality is a profound technology. Blending digital content with the real world can unlock experiences like nothing we've ever seen.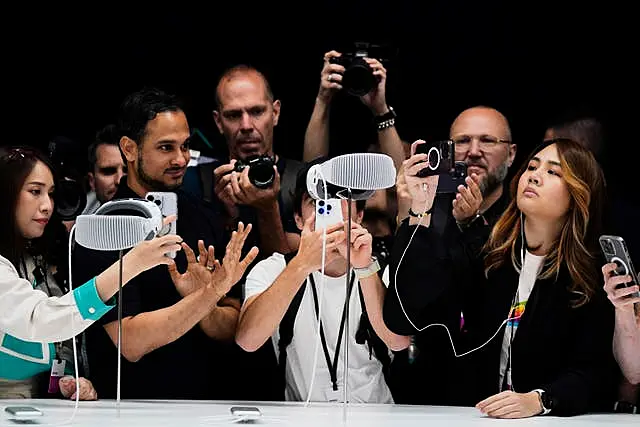 "Vision Pro is a new kind of computer that augments reality by seamlessly blending the real world with the digital world.
"With Vision Pro, you're no longer limited by a display. Your surroundings become an infinite canvas.
"There are certain products that shift the way we look at technology and the role it plays in our lives.
"Apple's Vision Pro, together with Vision OS, introduces an entirely new spatial computing platform, a platform that presents incredible possibilities for our users and exciting new opportunities for our developers."