Thousands of people on Thursday marched in Jerusalem's Pride parade, an annual event that took place for the first time under Israel's new far-right government, which is stacked with openly homophobic members.
The march in the conservative city is always tense and tightly secured by police, and has been wracked by violence in the past.
This year, Israel finds itself deeply riven over a contentious government plan to overhaul the judiciary.
The plan has torn open longstanding societal divisions between those who want to preserve Israel's liberal values and those who seek to shift it toward more religious conservatism.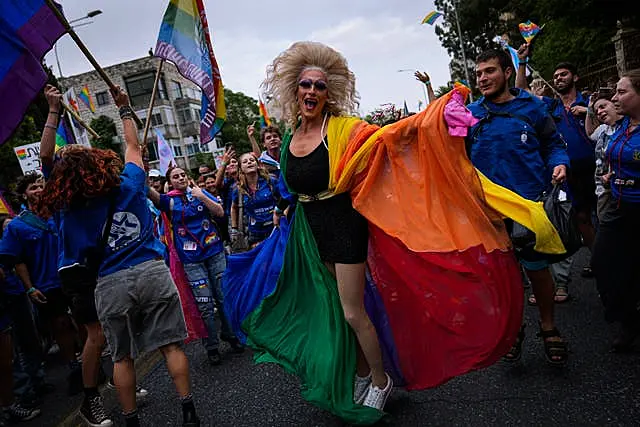 Jerusalem's march is typically more subdued than the one in gay-friendly Tel Aviv, where tens of thousands of revellers pour into the streets for a massive, multicoloured party.
But Thursday's parade, amid tight security, drew bigger crowds than usual in a show of force against the government and its plan to reshape the legal system.
"There isn't one struggle in Israel for democracy, and another one for LGBTQ+ rights," opposition leader Yair Lapid said in a speech to the crowd.
"It's the same struggle, against the same enemies, in the name of the same values."
Prime minister Benjamin Netanyahu's government is made up of ultranationalist and ultra-religious parties who openly oppose homosexuality, although the Israeli leader has promised to protect LGBTQ rights and a member of his party who is gay is the Knesset speaker.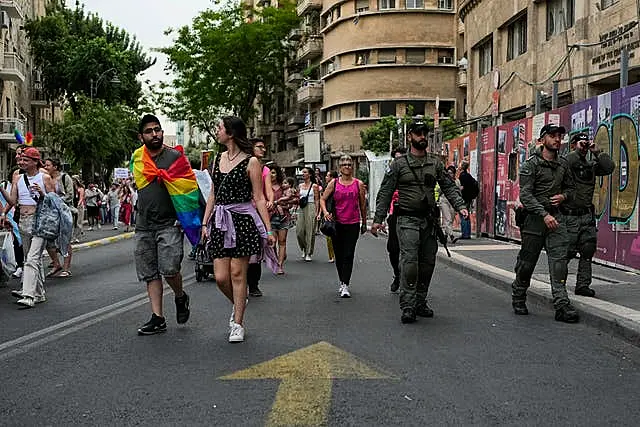 The country's finance minister Bezalel Smotrich has in the past declared he was a "proud homophobe".
Before entering politics, national security minister Itamar Ben-Gvir, who now oversees the police, was a fixture at Pride parades, joining a group of protesters who oppose the march.
Avi Maoz, a deputy minister with authorities over some educational content, has said he wanted the legality of the Jerusalem Pride parade examined.
Mr Ben-Gvir said Wednesday there would be a "massive" police presence guarding the marchers and that he supported the freedom of expression manifested by the parade.
Israeli police said more than 2,000 officers were deployed along the parade route.
At one point during the parade, Mr Ben-Gvir was jeered with chants of "shame" as he walked on the sidelines for what he said was a visit to monitor security.
Israel is generally tolerant toward the LGBTQ community, a rarity in the conservative Middle East, where homosexuality is widely considered taboo and is outlawed in some places.
Yet activists say there is a long road toward full equality. Jewish ultra-Orthodox parties, which wield significant influence over matters of religion and state, oppose homosexuality as a violation of religious law, as do other religious groups in Israel.