The Scottish National Party's Westminster leader Stephen Flynn has backed Nicola Sturgeon retaining her membership of the SNP as a police probe into the party's funding continues.
With the former Scottish first minister having become the third person to be arrested by Police Scotland as they probe the whereabouts of more than £600,000 of cash raised for independence campaigning, her successor Humza Yousaf has faced calls to suspend Ms Sturgeon from the party.
Both the SNP's opponents and some members of the party have been calling for that.
But with Ms Sturgeon having been released pending further investigation by the police without any charges having been brought, Mr Flynn defended the decision by Mr Yousaf to keep her within the party.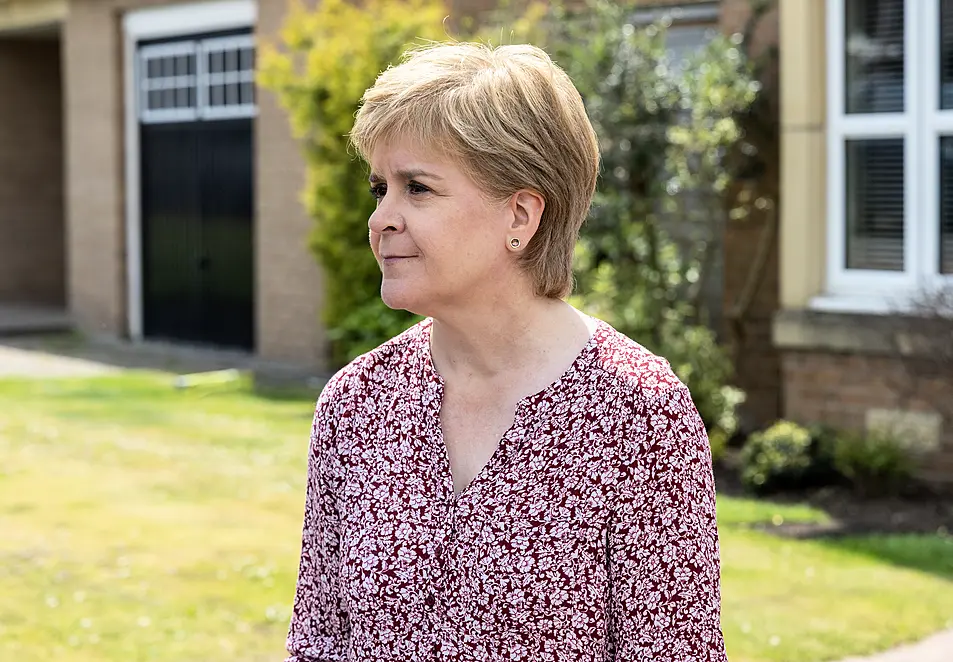 The SNP Westminster leader said: "If someone is charged by the police for wrongdoing, they shouldn't be in the Scottish National Party.
"I am not aware of anyone being charged by the police in relation to any matter who is in the Scottish National Party."
Speaking on BBC Radio Scotland's Good Morning Scotland programme, he added: "If that changes, I am sure people will act accordingly."
SNP MSP Michelle Thomson however has been among those calling for Ms Sturgeon to resign from the party whip while the police investigation is ongoing.
Ms Thomson argued that she herself had needed to do this while an MP in 2015, despite not being "personally under investigation" and "certainly not arrested".
Mr Flynn refused to comment on that, saying: "Circumstances in the past are not something I can answer for. I wasn't part of that decision-making process.
His comments came after Ms Sturgeon insisted she had "done nothing wrong" when asked if she should step back from the SNP.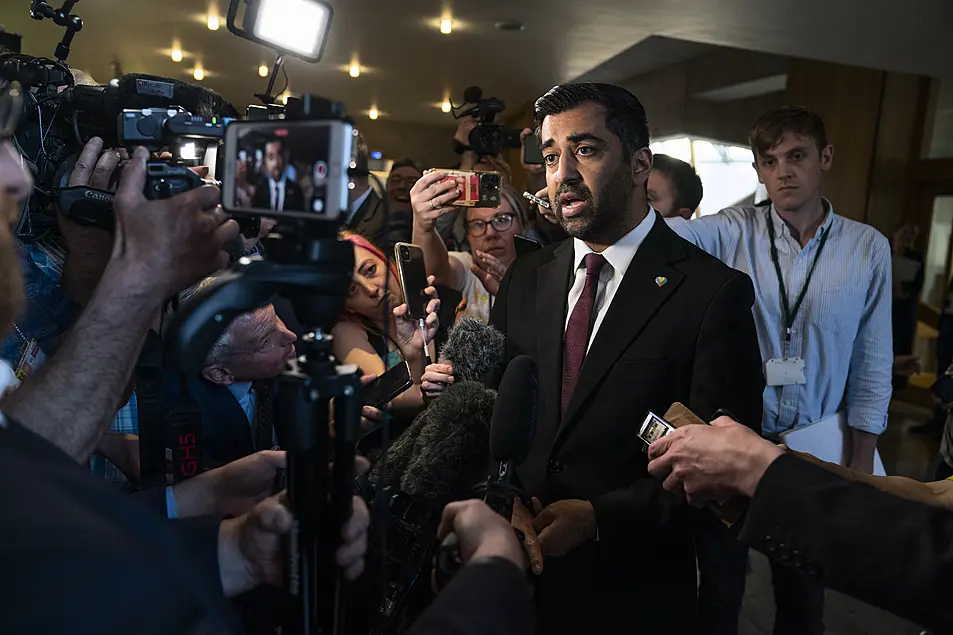 Mr Yousaf meanwhile has insisted that "natural justice" means his predecessor should remain in the party.
With no charges currently having been brought, he said there was "no reason" for Ms Sturgeon's membership, or that of her husband Peter Murrell or former SNP treasurer Colin Beattie to be suspended
Ms Sturgeon, Mr Murrell, who was until recently chief executive of the SNP, and MSP Mr Beattie have all been arrested by police as part of what has become known as Operation Branchform.
All three were released without charge pending further investigation.
Meanwhile, according to a poll Ms Sturgeon has seen her popularity fall by 38 points since February – when she announced she was quitting as SNP leader and first minister – to minus 18.
Mr Flynn however hailed Ms Sturgeon as an "incredibly talented politician".
He said: "I think it goes without saying that Nicola Sturgeon over a long period of time was someone who won election victory after election victory because she was an incredibly talented politician."
Asked if she was, as Mr Yousaf had insisted, the "most impressive" politician in Europe, the MP added: "I think over the course of her tenure undoubtedly.
"I don't think anyone credible would argue otherwise, indeed I think many of her opponents would say the very same thing."